Download these free Valentine's Day printable cards for your Valentine. They are really easy to make and your Valentine will love them!
We are so last minute this Valentine's Day.  Just yesterday I put together these Valentine's Day printable cards because we hadn't started anything.  Originally Olivia and Abigail were going to each do more personalized Valentines for their classes.  But then the flu happened.  And basketball season happened, which meant 2 half time performances a week for Abigail.
I love how cute these Valentine's turned out!  And when I realized the girls each had double the Valentine's to give out this year, I realized that simple was probably a good thing!  Valentine's Day falls on a Wednesday which is also a dance day for Abigail and Olivia's theatre practice for her upcoming show.  So we have a lot of Valentine's to give out this year!
I designed these as a 4×6 so that I could let Walgreens do the printing for me.  With their 10 cent a print coupon they have right now, it was well worth not printing them all out myself!  I often do this for birthday invitations as well.  Printing can be such a hassle sometimes that it is just easiest to do it this way.  You can use any service that prints 4×6 photos for this trick.  I use Walgreens because they have an easy online upload, pick up in an hour and are minutes away.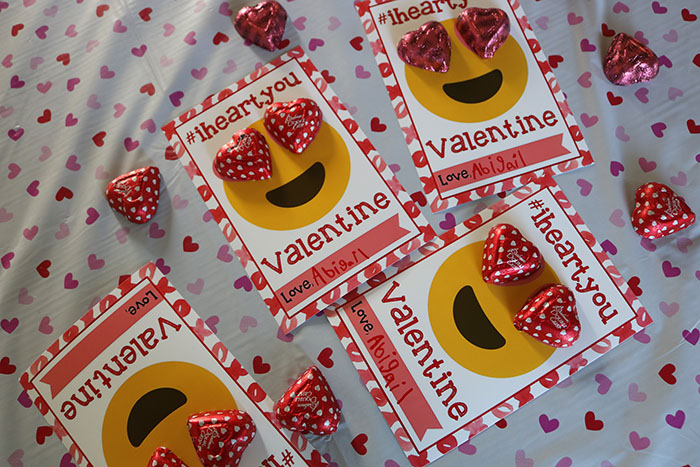 To make these Valentine's Day printable cards:
First download and save this Emoji Valentine's Day Printable.  Print yourself or have printed as 4×6 photos.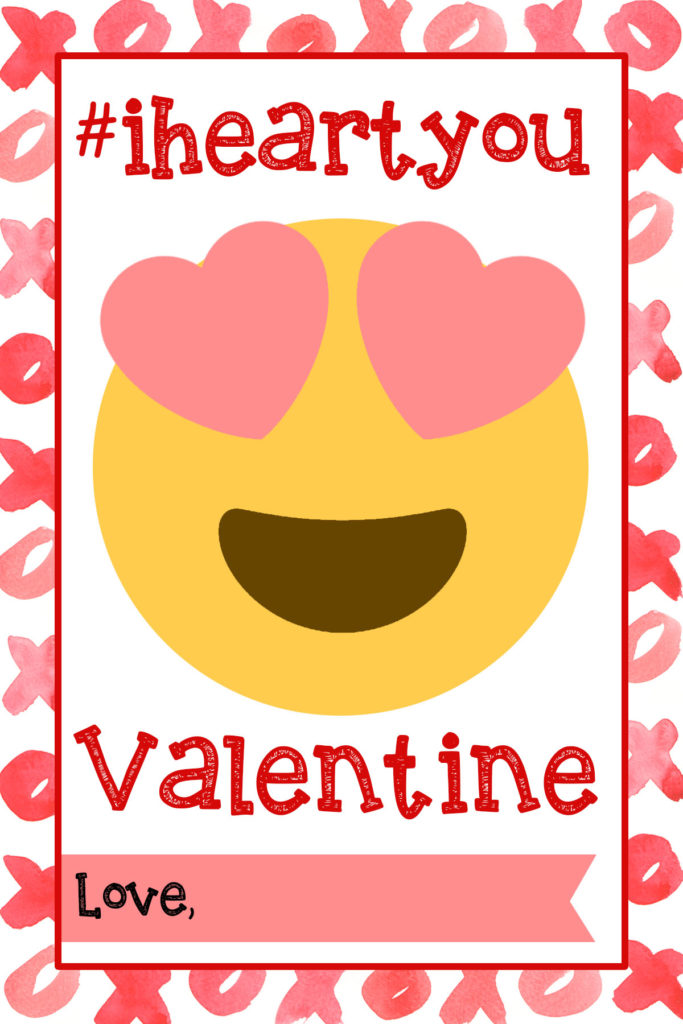 Then, all you will need is double sided tape, a sharpie and chocolate heart candies.  We got a variety of the heart chocolates.  The Dove heart chocolates were too small and not as heart like so we chose not to use those.  Our favorite are the Palmer's Double Crisp.  We think they look the best and taste great!  The Hershey's worked well as far as the size and look also.  The Reese's hearts would probably work as well.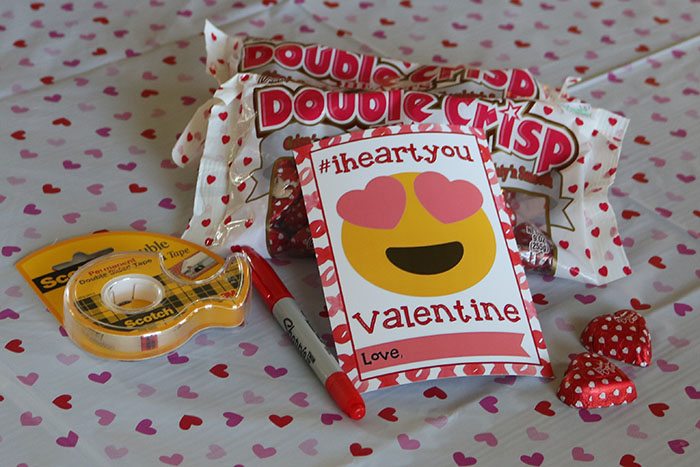 Just fill out your name.  We will probably personalize these a little more by writing who they are to on the back.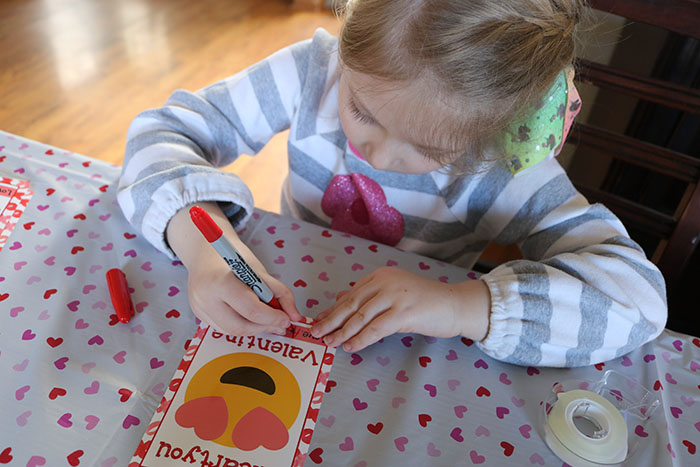 Tape on your heart eyes.
Related: More Valentine's Day Crafts and Activities
And viola!  Your super simple, but SUPER CUTE Valentine's are ready to go!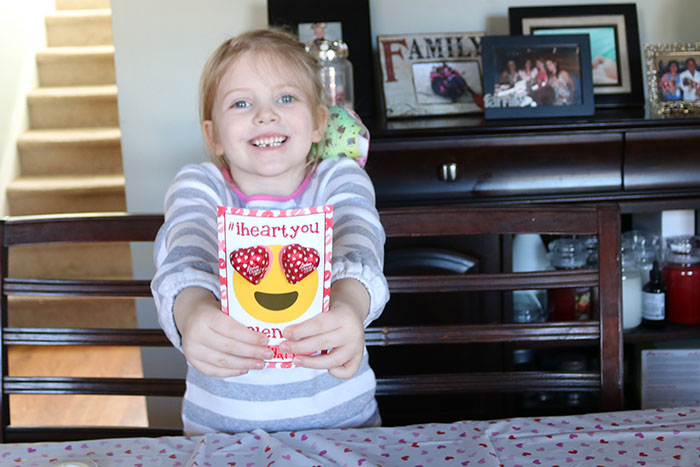 We love the way these turned out so much!  If anyone else is as last minute as we are, I hope these Valentine's Day printable cards can help make the planning easier and more fun for you and your little ones.  If you are looking for a Valentine that isn't candy, check out these cute Lip Balm Valentine's we made last year here.
Please pin this and share the love so more people can receive these #iheartyou Valentine's day printable cards.