If you're looking for a fun and easy activity, this 3-ingredient Pudding Play Dough is the perfect choice. It's so easy to make and smells delicious!
Olivia started a new series for her YouTube channel called Nailed It Junior. Her idea for this, is to find recipes and crafts that look fun to make and then see if she nails it herself…with no help whatsoever. The first activity she found is an Edible Banana Marshmallow Pudding Slime.
We really felt like this turned out more like a play dough than a slime. It was also really sticky! Abigail wanted to try it next, but this time we made a few tweaks and ended up with a perfect edible pudding play dough. The best part about this play dough is that it only uses 3 ingredients.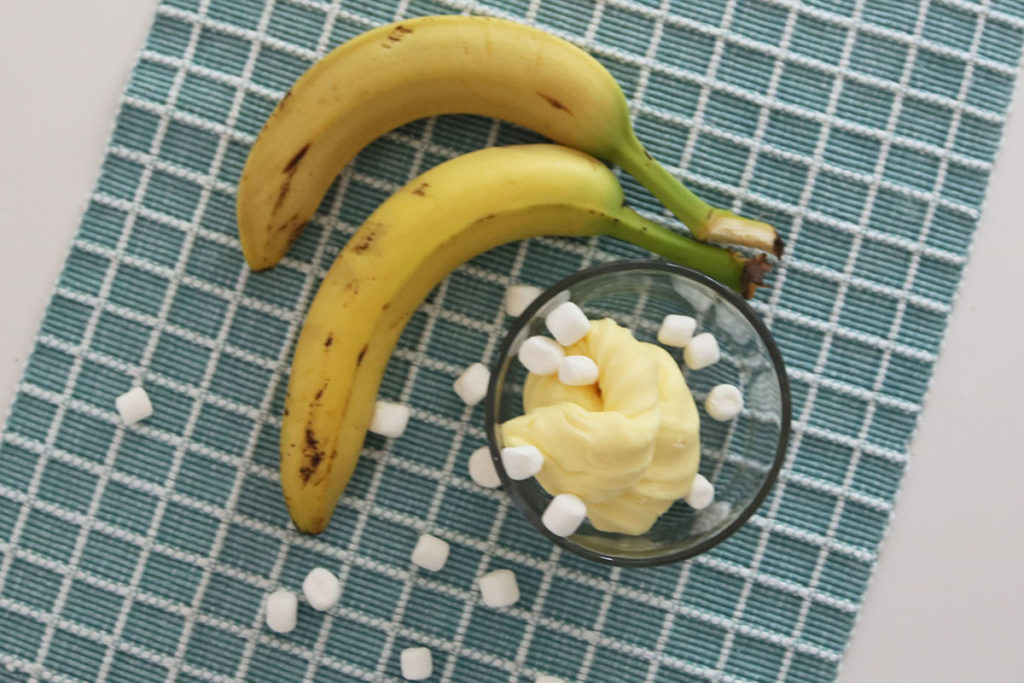 To Make This 3-Ingredient Pudding Play Dough You'll Need:
1/4 cup instant pudding mix (we went with banana cream)
3/4 cup corn starch
1/3 cup warm water
All you really need to do is mix everything together! It's that simple. After the dry and wet ingredients have been mixed together, it's easier to start mixing it with your hands. It will be sticky at first. But after you need the dough for a few minutes, the stickiness will go away and you'll have the perfect play dough to play with.
You can add a little more cornstarch if it still seems a little sticky. Or if you feel like you've added too much cornstarch, you can add more water. Factors such as the brand of cornstarch and humidity will play a role in how this dough turns out. So the amounts are not a perfect science and may be different each time you make this.
The original recipe Olivia tried for her Nailed It episode called for marshmallows. But as Olivia stirred them in, they just dissolved into the slime. We think this might be the reason her slime was so sticky. So we left them out for the play dough recipe we made here and didn't have any "sticky issues." But Abigail did insist on using the marshmallows to decorate for the pictures. You know your mom is a blogger when you already know how to stage pictures at 6 years old!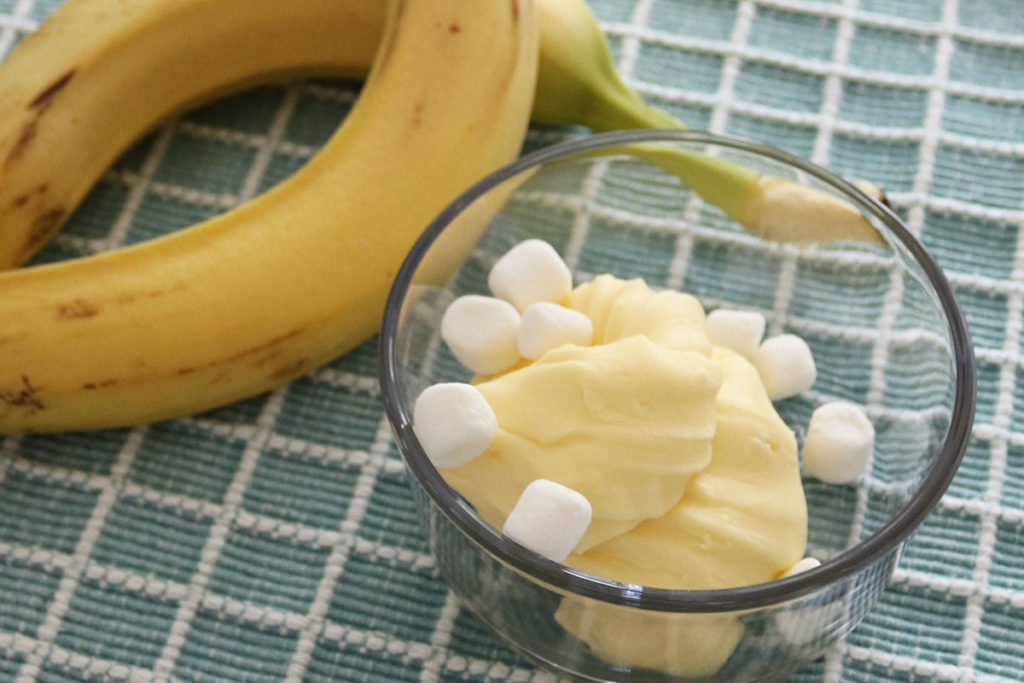 This Pudding Slime is Toddler Safe!
What I really love about this play dough is that it is toxic-free. And it smells amazing! If you have a little one at home who likes to taste everything, this is a much better option than store bought dough or all the slime recipes that are made with glue.
It is very entertaining for kids as well. Abigail was entertained for over an hour making shapes and playing with this play dough.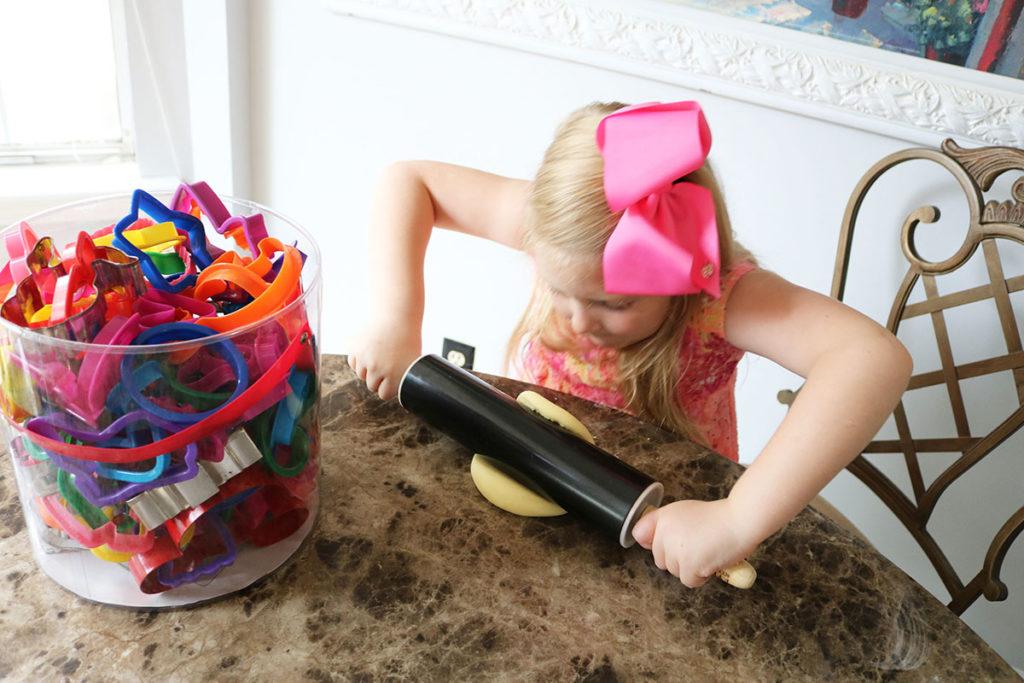 If you are slime fanatics like us, make sure to check out our DIY Mermaid Slime recipe! This one isn't edible, however all of our slime is made without borax.
Don't forget to pin this 3-Ingredient Pudding Play Dough to share with your friends!