I love a great guacamole and after trying several kinds, I find this to be the absolute best homemade guacamole recipe ever!
As a kid, I wouldn't dare touch the "green stuff" at Mexican restaurants.  The kid version of me, had no idea that as an adult, guacamole would be one of my favorite foods.  I could make and eat homemade guacamole every day.  And since I have made it probably more than I have made anything else, I've found a few secrets for making the very best homemade guacamole recipe.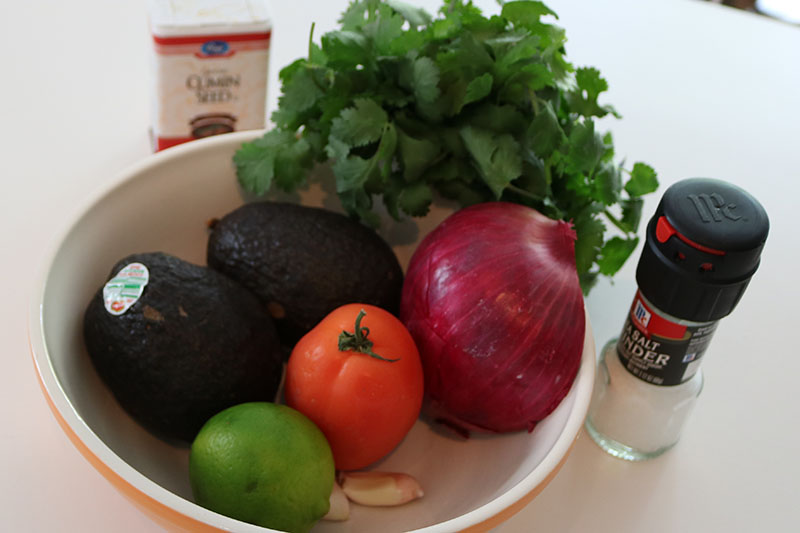 This post contains affiliate links and I may earn compensation when you click on the links at no additional cost to you.
Use Ripe Avocados
Ripe avocados are essential for great homemade guacamole.  Stores do not always carry ripe avocados so make sure you plan ahead.  It's the worst to be so excited to make homemade guacamole and then realize you have to wait a couple days for the avocados to ripen.
If your avocados are not ripe, do not put them in the fridge.  Leave them sitting on the counter for 2 days and they will be ready to go!  Also, you do not want the avocados to be too ripe.  You'll know when an avocado is perfectly ripe when it gives just slightly when squeezed.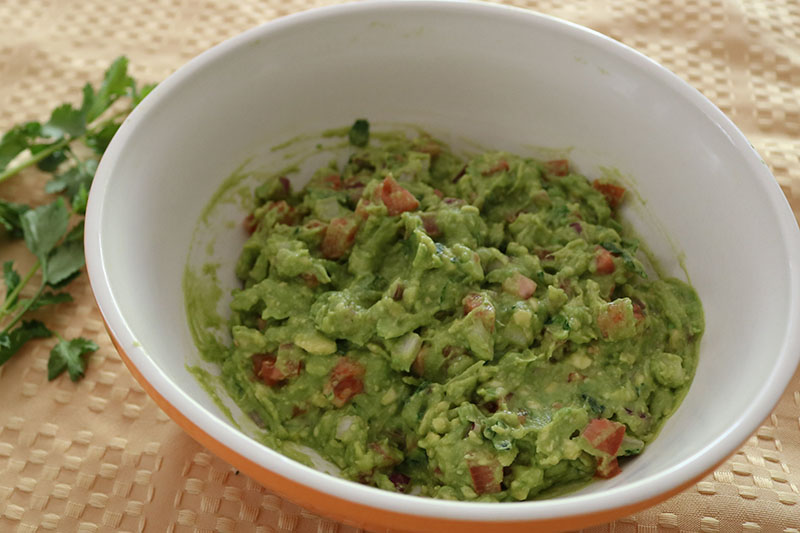 Leave the Guacamole a Little Chunky
Try not to over mash or puree the avocados when making guacamole. You want a chunky dip, not a completely smooth one. So, when you're making the guacamole, gently mash things together with a fork or potato masher and leave some texture.
The Garlic Paste is the Secret Ingredient
I always get asked why my homemade guacamole recipe tastes so much more flavorful than others.  The secret is the garlic paste.  To make the garlic paste, you'll need to press one clove of garlic using your garlic press.  You could mince the garlic by hand, but the garlic press will work much better!
Next, cover the garlic with about 1/4 tsp of sea salt.  I don't measure, I use one of the salt grinders so I just make sure the garlic is covered.  With a spoon, you'll want to use the bottom of the spoon to mash the garlic and salt into a paste.  This only takes a few seconds.  And your garlic paste is done!  This will add an amazing flavor to your guacamole!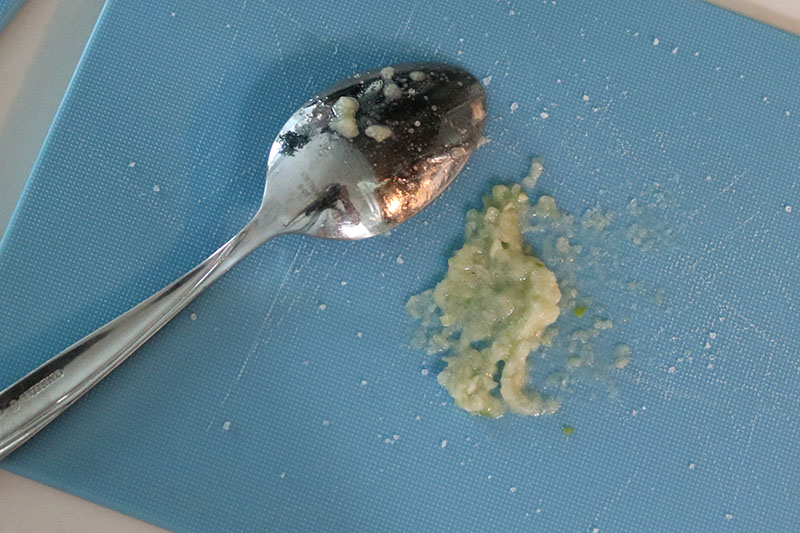 Best Homemade Guacamole Recipe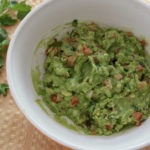 Best Homemade Guacamole Recipe
For the best homemade guacamole, you will need ripe avocados. You'll know when an avocado is ripe when it gives just slightly when squeezed. Keep unripe avocados at room temperature until they are ready. Try not to over mash or puree avocados. You want a chunky guacamole, not smooth.

Ingredients
2

avocados

ripe

1

large

roma tomatoe

diced

1/4

cup

red onion

diced

1/2

lime

juiced

1/2

tsp

ground cumin

1/4

tsp

sea salt

1

clove

garlic

1/4

cup

cilantro

chopped
Instructions
Cut avocados in half, lengthwise and use a spoon to scoop out the seed. Scoop out the flesh and add to a bowl.

Add the juice from 1/2 of a lime, then use a fork to gently mash until creamy, but still chunky.

Make your garlic paste by pressing or mincing 1 garlic clove. Sprinkle your salt over the garlic and mash with a spoon until paste like. Stir into your avocado mixture.


Stir in your diced tomatoes, onions and cilantro. Add your cumin and stir.


Serve immediately or cover with plastic wrap and refrigerate up to one day.
This homemade guacamole tastes great as a dip or with your favorite Mexican recipe.  These baked Taquitos are a favorite in our house, which taste great with both homemade guacamole and homemade pico de gallo.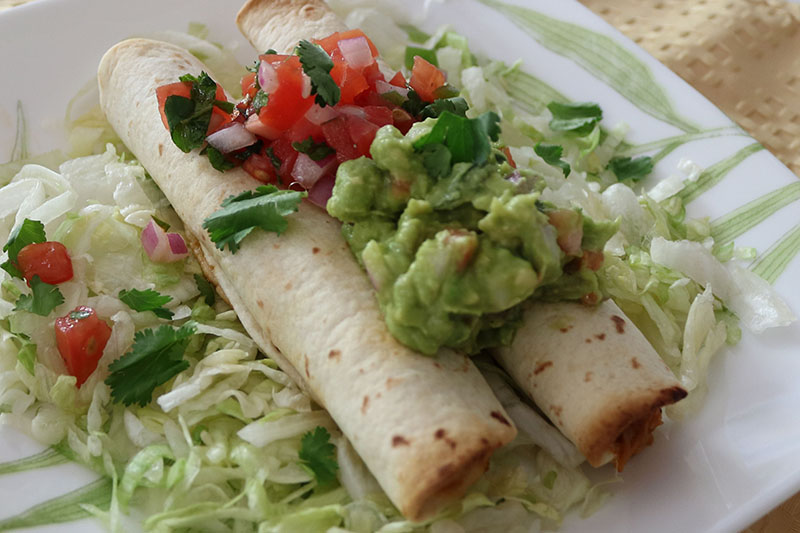 We hope you'll agree that this is the best homemade guacamole recipe ever!  Find other recipe for your Cinco De Mayo feast here.
Make sure to pin this so you can make the best homemade guacamole recipe whenever you want.