Campfire eclairs are a fun twist to the traditional s'more. You only need 3 ingredients so find out how to make campfire eclairs for your next camping trip.
Whenever we go camping with the kids, we love to roast marshmallows and make s'mores over a fire.  They are a camping favorite.  But sometimes, we like to switch it up by making campfire eclairs.  Campfire eclairs are just as fun to make and just as yummy to eat!  And just like s'mores, they only take 3 ingredients!  I made these for the first time on a camping trip in Girl Scouts and have loved making them since!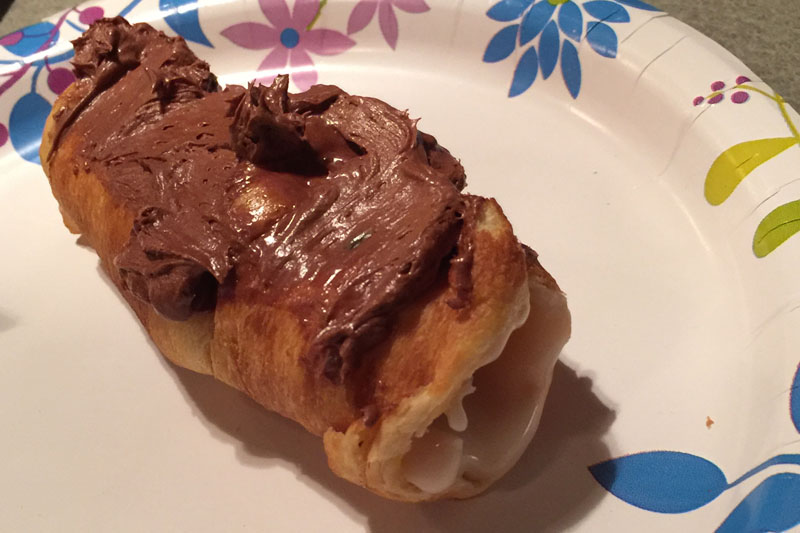 In order to make these campfire eclairs, you'll need a thicker and preferably rounded stick.  A broom stick works perfect to use if you have one on hand.  Otherwise consider the shape when finding a stick.  You'll need to cover the top part of the stick with foil.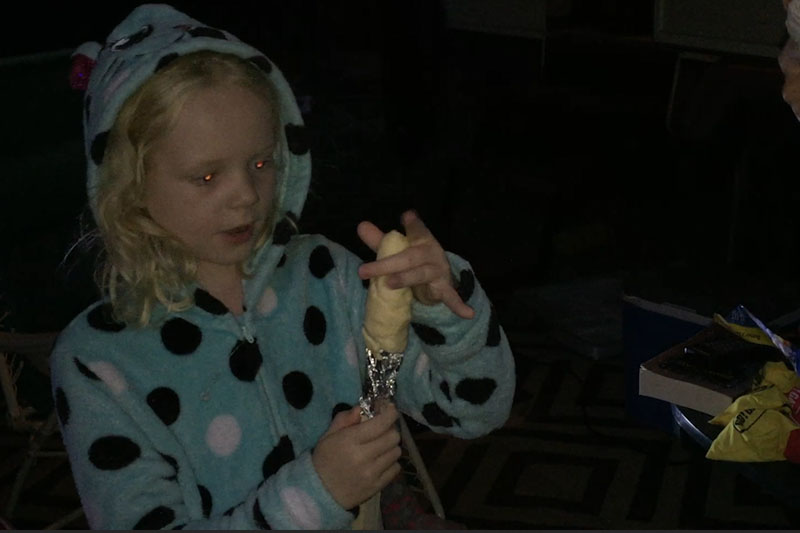 How to Make Campfire Eclairs:
Ingredients:
Crescent Rolls
Vanilla Pudding
Chocolate Frosting
Once you have found your perfect stick and covered it in foil, you'll need to wrap the crescent roll around the foil.  You want to make sure there are no cracks and it is in a cone shape.  You will later fill this will the vanilla pudding.  So you need to make sure the pudding will not fall out from any cracks.  Next, cook the crescent roll over the campfire, like you would roast a marshmallow.
Once the crescent roll is golden brown and fully cooked, let is cool for a minute.  Then remove from the stick.  Fill the inside with vanilla pudding.  You could of course use any flavored pudding.  It's your campfire eclair, so whatever sounds good to you!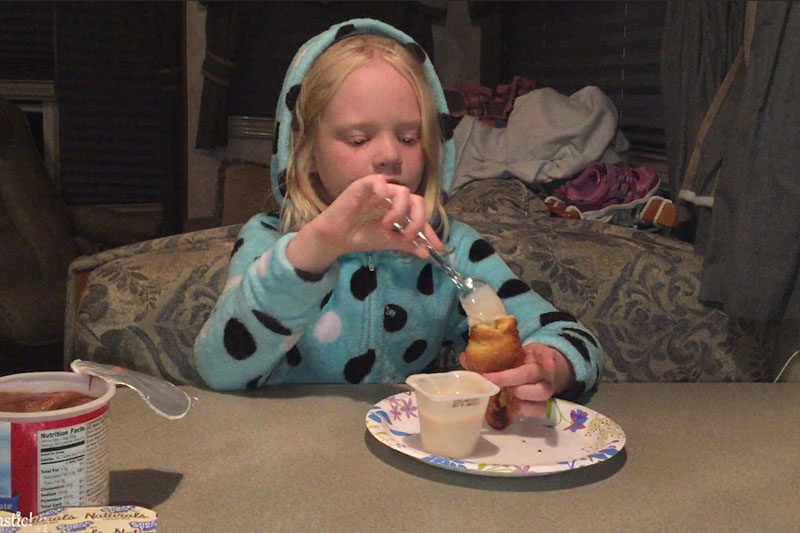 Once your filling is complete, cover the top in chocolate frosting.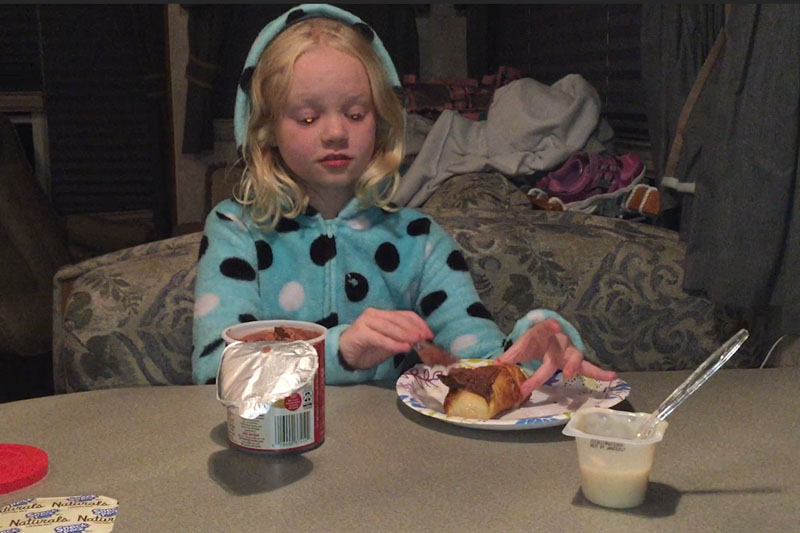 Then you are ready to eat!
These campfire eclairs are really fun for kids to make when camping.  They are also fun for adults to make and eat, because they are yummy!
Related: Fun activities to do with kids
Check out our video to see how the campfire eclairs turned out!
We hope you guys enjoy making these campfire eclairs as much as we do! If you do, please pin and share with your friends.