Learn how to make DIY sidewalk paint chalk that will keep your children entertained for hours! This quick and easy kids craft activity is a perfect way to get kids outdoors!
DIY sidewalk paint chalk is a favorite outdoor summer activity of ours! We recently shared our favorite DIY Puffy Paint for Kids recipe and it was such a hit with our readers and friends so we knew we had to post this super fun activity before summer is over! Making your own sidewalk paint chalk is really easy and you only need a few ingredients that you probably already have on hand!
How to Make DIY Sidewalk Paint Chalk
1 1/3 cup of water
1 cup cornstarch
Food coloring
Mix together the water and cornstarch, and stir until the cornstarch dissolves. Once mixed, divide the mixture into cups or a painting tray. A muffin tin works perfect for this and is what we use. This recipe divides perfectly between the 6 sections of a muffin tin. Then add different food colors to each section to get the colors desired. The colors will dry much lighter on the sidewalk than they appear in the tin.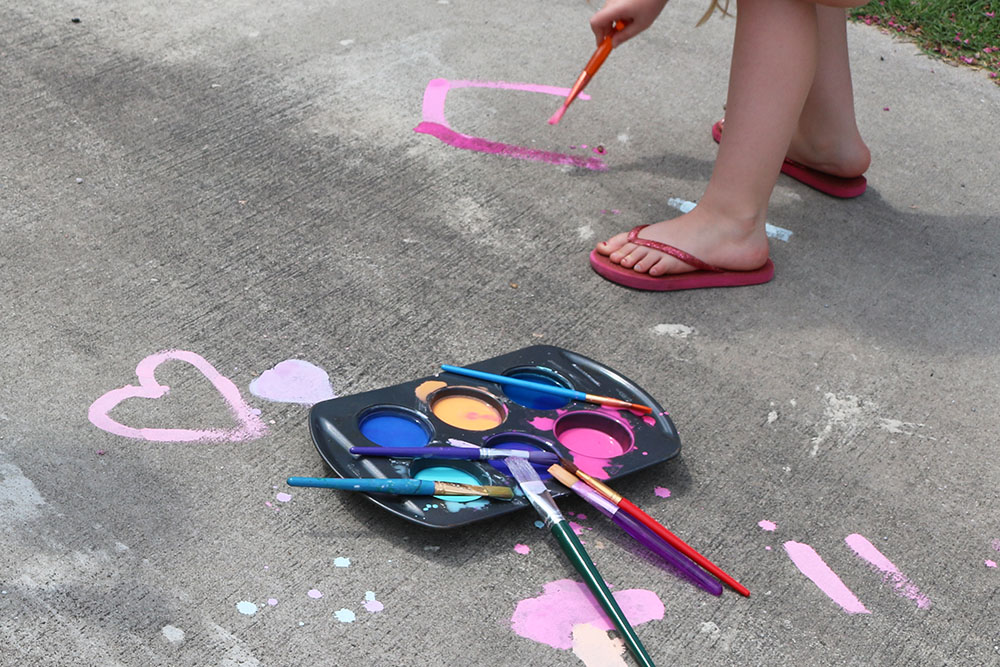 Larger size paint brushes work the best for this sidewalk paint chalk.  A little bit of this paint goes a long way! Abigail had a friend over and they painted for over an hour and there was still paint left when they were done. Even after spilling some and drawing a large hopscotch to play on!
With all the technology that has made it's way into our home, I love doing projects like this that continue to spark creativity in the kids. Don't get me wrong, we are definitely not anti-technology, I just love incorporating some nostalgic activities like a good ole fashion hopscotch and outdoor fun into their lives as well. After all, balance is what it's all about, right?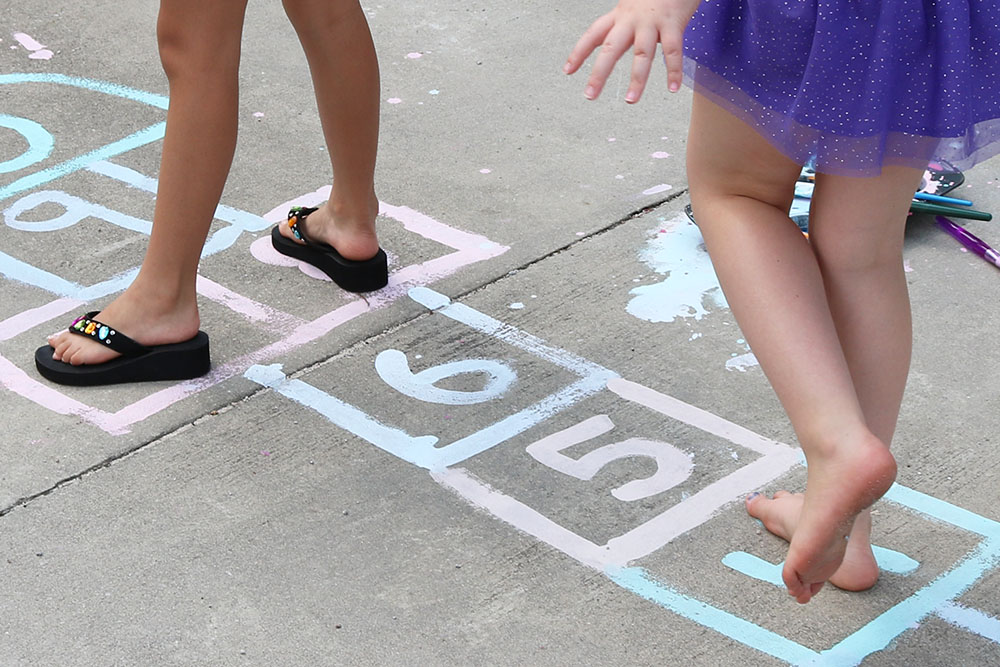 Does this Sidewalk Paint Chalk Stain?

You are probably wondering if the food coloring causes this paint to stain. While I can't speak for every surface or food colors, our did not stain. It washed off our hands easily and the sidewalk paint washed away completely as soon as it rained. We have made this recipe multiple times using different food coloring brands and it has always washed away easily. If you are worried, you may want to make a small amount and test it on your sidewalk before letting the kids go crazy with it.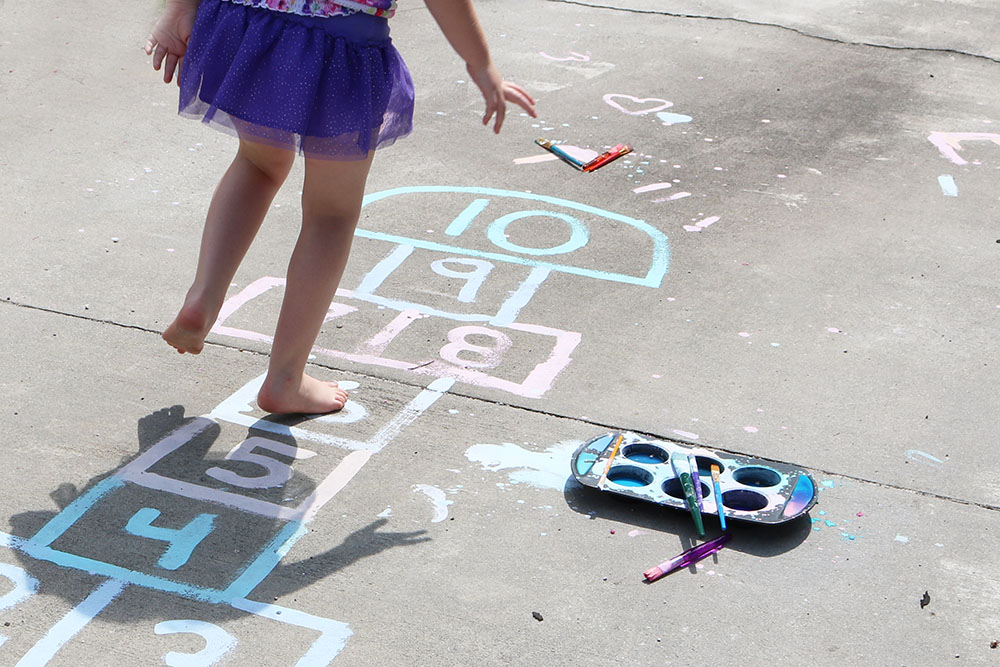 If you love this DIY sidewalk paint chalk, make sure to pin it so you can do this at home with your kids!