If you are looking for board games for ages 6 and under, we've listed the best board games for preschoolers, all kid tested and approved!
Recently I posted our favorite 15 games for an epic family game night for ages 7+.  This post got a lot of great feedback, with requests for recommendations for the best board games for Preschoolers.  You all are in luck. I happen to have the guru when it comes to the best board games for preschoolers.  Abigail has been a board game fanatic since the early age of 2 years old. Although she is a little older now and can play board games for bigger kids, some of these games on this list are still some of her favorites. Some games just can't be outgrown.
When I asked Abigail to put together this list, she was over the moon excited. So here you have the best board games for preschoolers, tested by kids and mother approved!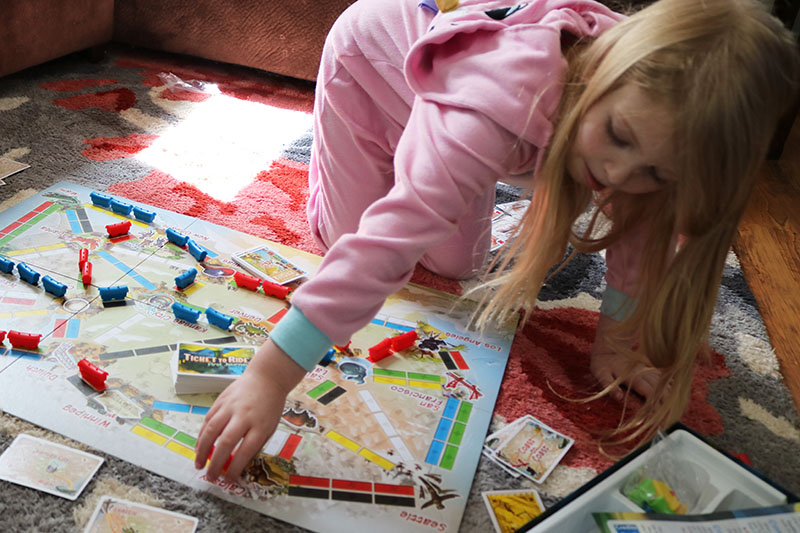 This post contains affiliate links and I may earn compensation when you click on the links at no additional cost to you.
Best Board Games for Preschoolers Ages 6 and Under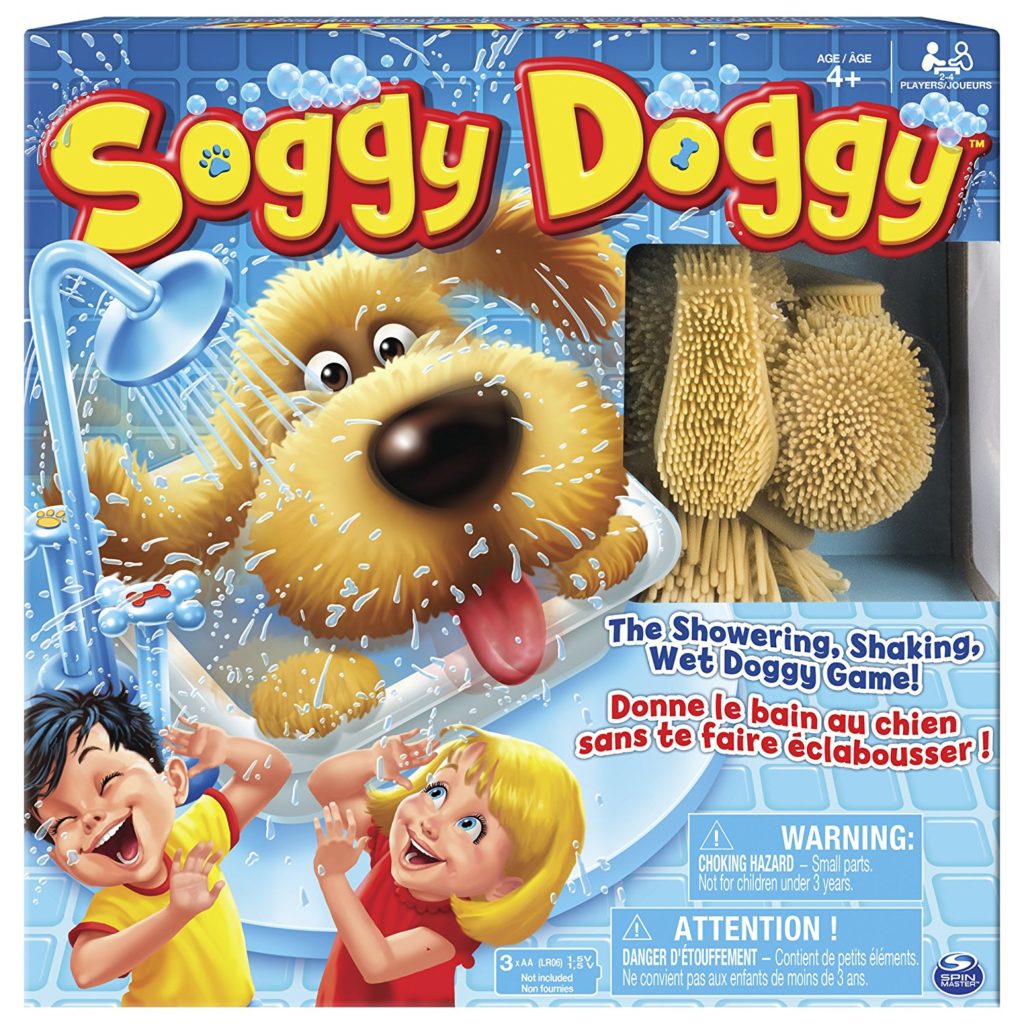 Soggy Doggy is the showering, shaking, doggy bathing game for kids and the whole family. Players roll the die and move their playing pieces around the game board, taking turns washing Soggy Doggy. But watch out! You never know when he will shake to dry off and you'll get a little wet! First one around the board and back to the doggy basket wins.
Check out this new version of the family favorite HiHo! Cherry-O game! Preschoolers have so much fun picking fruit to fill their baskets, they don't even realize they're developing and practicing math skills such as counting, addition and subtraction! Take turns picking pretend cherries, blueberries and apples from your tree and put them in your basket. Be the first to pick all the fruit from your tree and win! When it comes to a fruity fun way to sharpen kids' math skills, you couldn't 'pick' a better game!
The Kids On Stage game is specially packaged in decorative tin boxes for take anywhere, play anywhere fun. These games are for kids and adults on the go. Sturdy travel boxes are easy to to to the playground or on a road trip. This is the first charades game for kids. From hopping like bunnies to flying like airplanes, this creative game helps all kids get into the act. It's a great starter game emphasizing non-verbal communication.
Discover hidden treasures on the colorful, six-foot long game board with
Eye Found It
! Rich with whimsical artwork and favorite Disney characters, this game is a guaranteed family favorite. Join Mickey Mouse and friends on an exciting race through 12 exquisitely illustrated Disney realms, from Radiator Springs and Alice's Wonderland to Peter Pan's Never Land and Winnie the Pooh's Hundred Acre Wood. Throughout the race, everyone searches for iconic Disney objects and gets a chance to say, "I found it!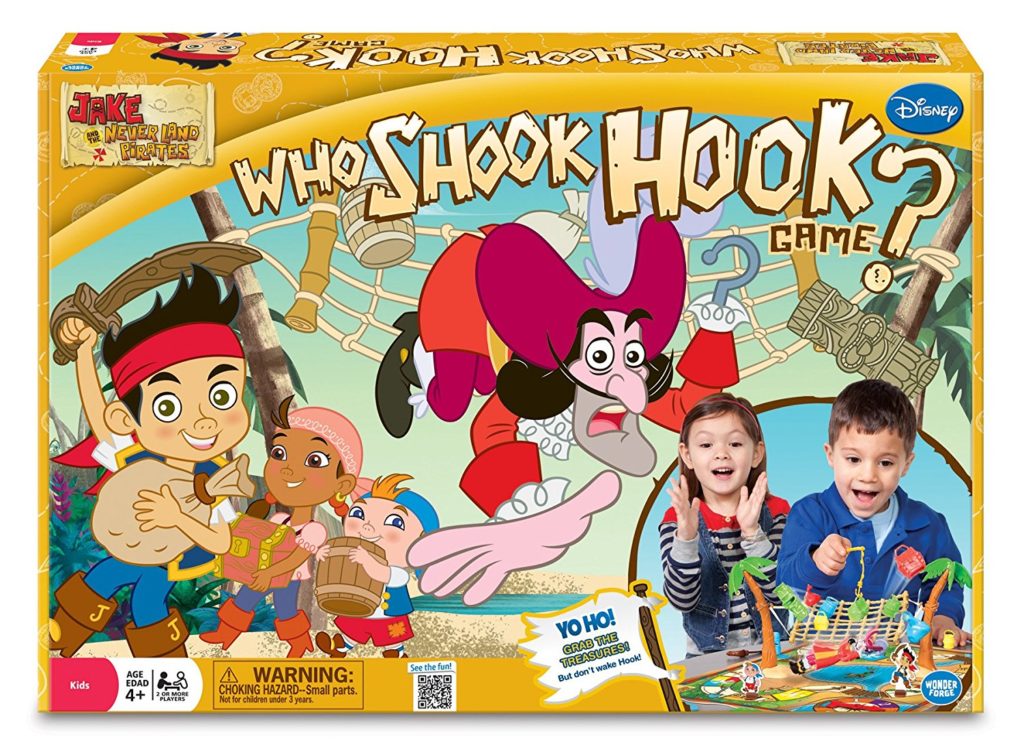 In Who Shook Hook, Captain Hook is snoozing in his hammock, surrounded by all the treasure he's nabbed from Jake and his pirate crew. Spin the spinner to choose your challenge, then use the sword, the fishing pole, or the shovel to pluck a piece of treasure! But steady as she goes–you need to grab the loot without sending Hook tumbling into the water where Tick Tock Croc awaits. This imaginative, play-packed game is sure to be a hit with clever little pirates.
The #1 collectible L.O.L. Surprise! is now a board game featuring loads of surprises, including unique gameplay and exclusive accessories that work with your L.O.L Surprise! dolls. Which of your favorite L.O.L. Surprise! characters will you be in this game where babies run everything? Collect and trade tokens to find out if you'll be Merbaby, Queen Bee, Rocker or Diva! Collect all 7 layers of surprise to win.
It's a yeti! And he likes spaghetti! The simple game play has an amusing theme that kids and families love! Who ever pictured a yeti in spaghetti? It's just too fun! Put the noodles across the bowl, set Yeti on top, then start pulling noodles! Just don't let Yeti fall all the way into the bowl!
The stack 'em high, serve 'em up, Educational Insights Pancake Pile-Up Relay Game! Order up! It's a busy day at the diner, so don't dilly-dally. Help your customers get just what they ordered by racing the other servers to the grill – relay style – and piling up pancakes in precisely the right order. The first player (or team) to find 'em, stack 'em and serve 'em up topped with a pat of butter, wins the Pancake Pile-Up game!
The Let's Go Fishin' game is the original version of a well-known and well-loved fishing game that parents will remember playing when they were kids. This classic kids game teaches hand-eye coordination as players use their mini fishing poles to try to catch the most fish. The challenge is that the board game spins, and the fish open and close their mouths. With 21 fish and 4 fishing rods, there's plenty of fishing fun in this fast-paced competition, and these fish are as hungry as hungry hippos. Let's Go Fishin' is a fishing toy that's great for playing at home or as a travel game–it will lure kids into playing over and over again.
Start down the colourful road to sweet surprises in this classic Candy Land game that features the fun illustrations and gingerbread man movers that kids love. Players draw colourful cards to guide their mover along the rainbow path to luscious locations such as Peppermint Forest, Lollipop Palace, and Licorice Lagoon! It's such sweet fun as players race to be the first one to reach King Kandy's Castle to win!
If you are enjoying this list of the best board games for preschoolers, then you'll want to head over to check out this post: Fun & Educational DIY Craft Ideas for Toddlers at thinkbaby.org for ideas to do with your preschooler or toddler. Think Baby is a great resource for toddler and baby related products and activities. If you are a new mom, you can find everything you need here!
Introducing kids' first Scrabble game. Parents have always loved getting kids into the Scrabble game as early as possible, given the educational value and fun of word games. This Scrabble Junior game is easy for kids to play, and lots of fun. One side of the board has you match letters to form words. The other side has you building your own words.
Can you help Phillip the Penguin chop some ice blocks so he can make a new igloo? But brrrrr, that water's cold, even for him! Don't Break the Ice is the suspenseful game of strategy where the object is to knock out the blocks of ice. But be careful – don't break the ice that makes Phillip fall through!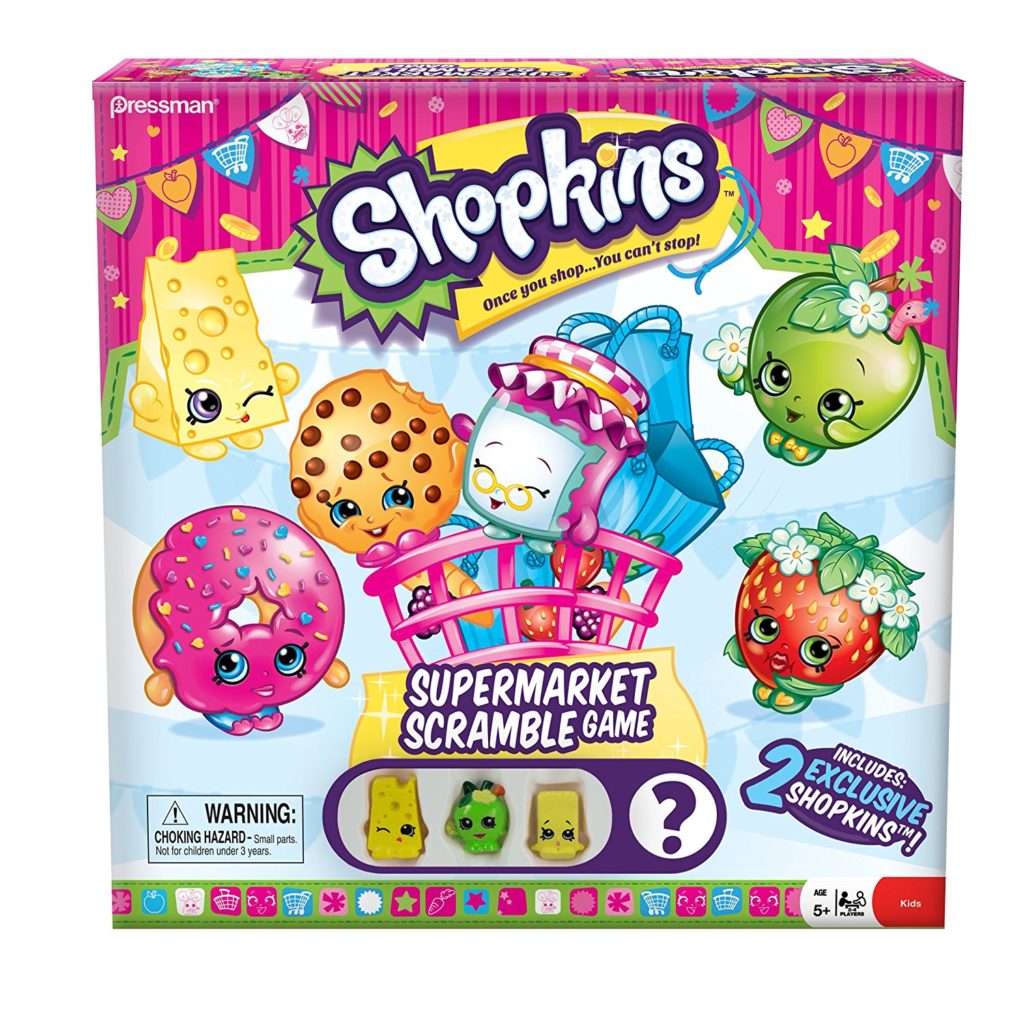 This exciting Shopkins board game includes four genuine Shopkins, including two that are found only in our games: Miss Candy and one secret Shopkins that will be revealed while unboxing. This Shopkins supermarket game is fast and fun–players play the part of their favorite Shopkins characters, racing around the Shopville supermarket collecting tokens from the most popular departments: Fruit & Veg, Dairy, Frozen Foods, and Bakery. The first player to collect one token from each department and make it to Finish wins the game. This game is designed for Shopkins lovers–it's a great way to help them bring their Shopkins collections to life, just like with a Shopkins playset.
Monopoly games have been entertaining families since 1935, and people love the roller-coaster ride to success. Pass Go, take a Chance card, and you might just build the property of your dreams…or you might end up in Jail! Whatever happens, it's fun all the way to the top! And now kids can join in the excitement with the fast and fun Monopoly Junior game.
Hatch into EGGventure with the Hatchimals CollEGGtible game! Travel around the Giggling Tree hatching eggs and bringing your Hatchimals home. The first player to collect all his or her Hatchimals wins! Play with four exclusive Hatchimals figures – 3 Hatchimals figures that are already hatched and discover the fourth when you hatch the mystery egg! An EGGcellent time will be had by all! Recommended for ages 5 and up. Cardinal offers a wide range of quality family-friendly games, innovative puzzles and contemporary and evergreen licensed products for game and puzzle lovers of all-ages.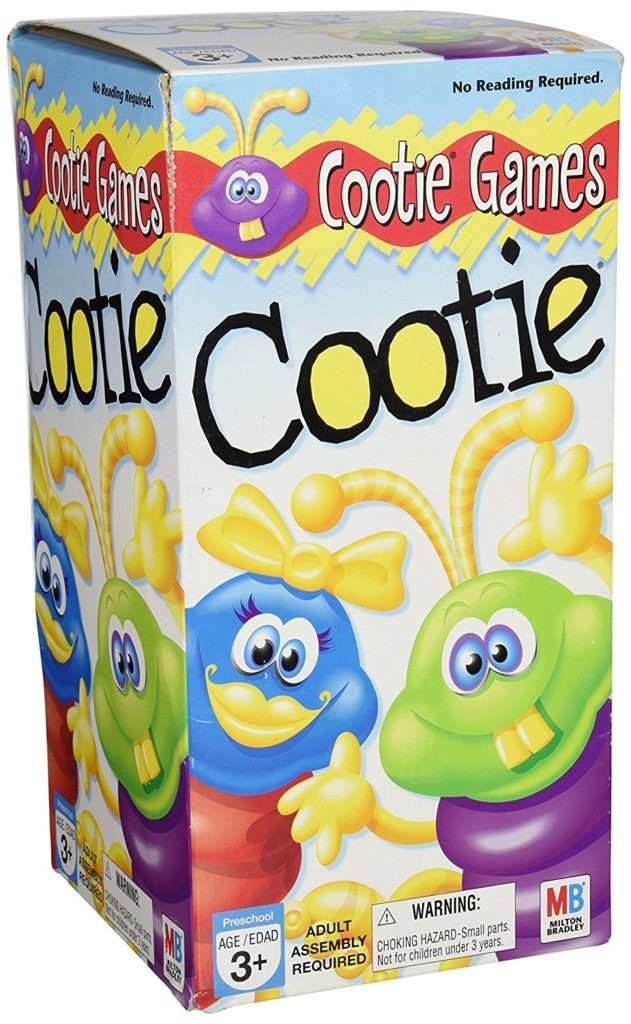 Mix and match to create crazy critters; children may play solo or in groups. Each of four cooties assembles with 6 legs, mouth part, ears/hat, and eyes. Perfect for younger children because there is no reading required.
Search through all of our game reviews for more family fun!
I hope you were able to find all the best board games for preschoolers for your little preschooler!