We love that the Highlights magazine are full of fun puzzles and activities. Get a highlights magazine coupon for $5 off your subscription.
Who else remembers getting the Highlights magazine in the mail as a kid?  I used to love getting these magazines every month.  And there is something extra fun about getting mail.  Now I get to see Abigail's face light up when she gets her Highlights Magazine in the mail each month.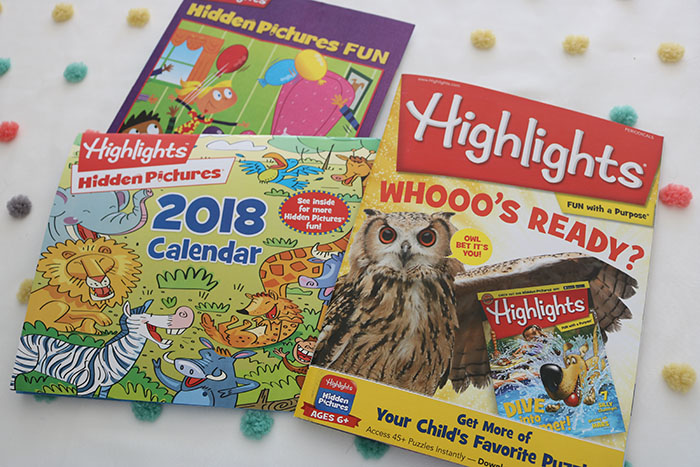 This post contains affiliate links and I may earn compensation when you click on the links at no additional cost to you.
Get your Highlights Magazine coupon for $5 off.  Keep reading to see what we love about the Highlights subscription!
We got an extra goody in this month's bag, the January 2018 calendar!
This is perfect because I needed a calendar for Abigail.  We are starting a new trend to keep her motivated with getting up to her alarm clock each school morning and getting dressed.  She will now get to add a sticker to each day she accomplishes this.  She is doing great already and now she is really excited to track her progress in her new calendar!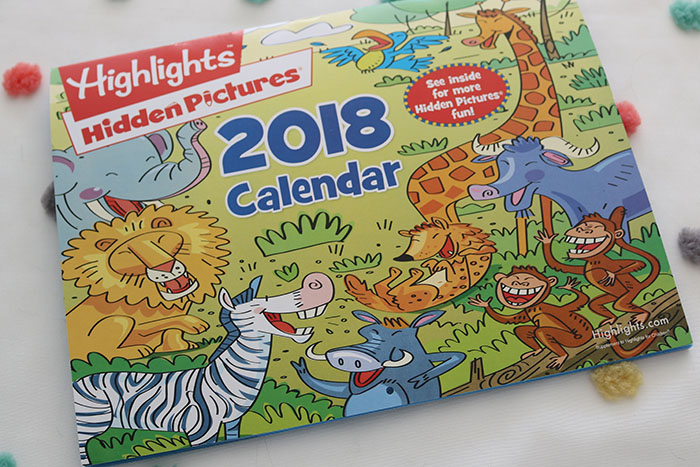 Abigail is 5 1/2 so we chose the Highlights magazine for ages 6+ versus the Highlight High Five magazine for ages 2-6.  The 6+ is perfect for her.  I do have to read the articles to her right now, but when it comes to the hidden pictures, she loves the more challenging ones from the older magazine.
The hidden pictures is her favorite part and she is great at it.
We even do challenges together.  We will each pick an object to find and see who can find theirs first.  She usually wins.
We love how hidden the objects are!
Related: Subscription Box Reviews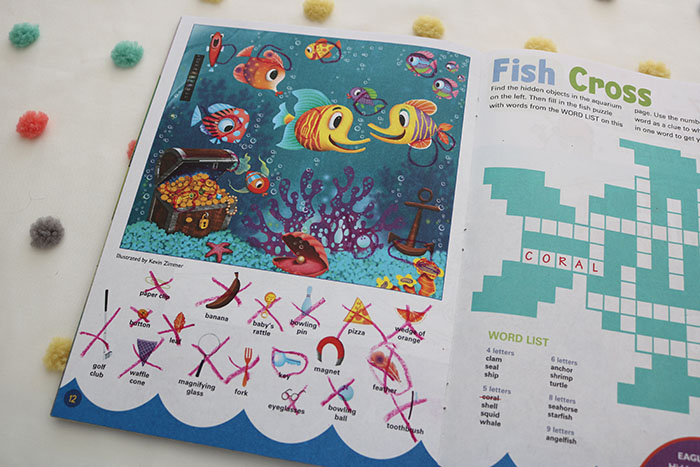 The magazine has a cute craft section in it as well for fun craft ideas.  We also look forward to the months with recipes!  Abigail loves to help cook, especially bake!
This makes an excellent gift.
With the Highlights Magazine coupon for $5 off,  it is only $34.96 for a year subscription.  If you like gifting useful gifts, this is a go to.  It is an excellent supplement for school.  The hidden images help Abigail a lot with site words and this is "homework" she loves to do.  They also make great entertainment for long car drives.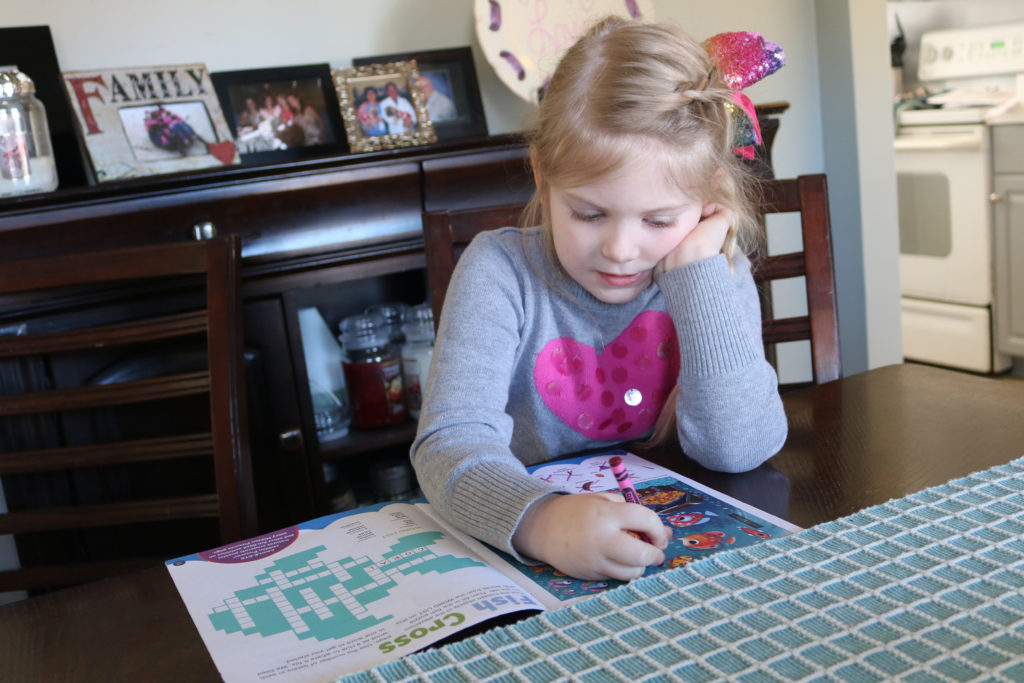 Anyone else love getting the Highlights magazines?  Let me know in the comments below what your favorite activities are in the magazines.
Share the love by pinning this so more people can enjoy a highlights magazine coupon for $5 off!