This easy DIY shirt hack is the perfect way to turn a plain shirt into something a little more fun! And this no sew approach makes it easy for anyone!
With 4th of July around the corner, you can spruce up some old shorts or shirts by adding patriotic colored stars. With the no sew approach, it's easy enough for anyone to do. Olivia did this at just 8 years old! Keep scrolling as there will be link for you to download the stencils used in this tutorial.
Related: How to Get Your Kidpik Subscription Box for Free Every Season
This post contains affiliate links and I may earn compensation when you click on the links at no additional cost to you.
Easy DIY Shirt Hack Instructions
For this no sew project, you'll need:
A shirt or other items of clothing
Fabric marker or anything that will draw on fabric
Lace fabric in your choice of color
Stencil – You can download the cat stencil here or the star stencil here
If you are looking for a different design, you can easily do a google image search to find a shape you are looking for to create your stencil. You can also resize the star stencil to create multiple star cutouts for your design.
Trace Your Stencil Design
Print your stencil and cut around the edges. Then trace the stencil design onto your shirt or desired clothing.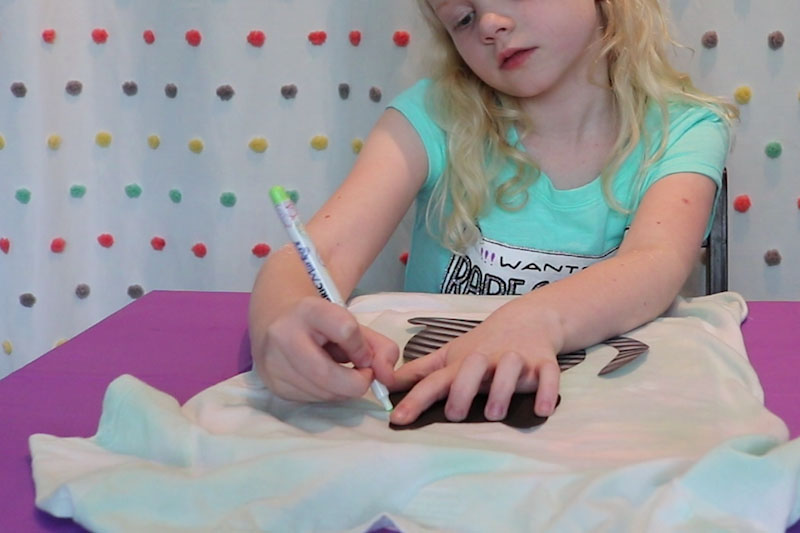 Cut Out The Design
Once you have drawn the stencil onto your shirt, you'll cut the design out.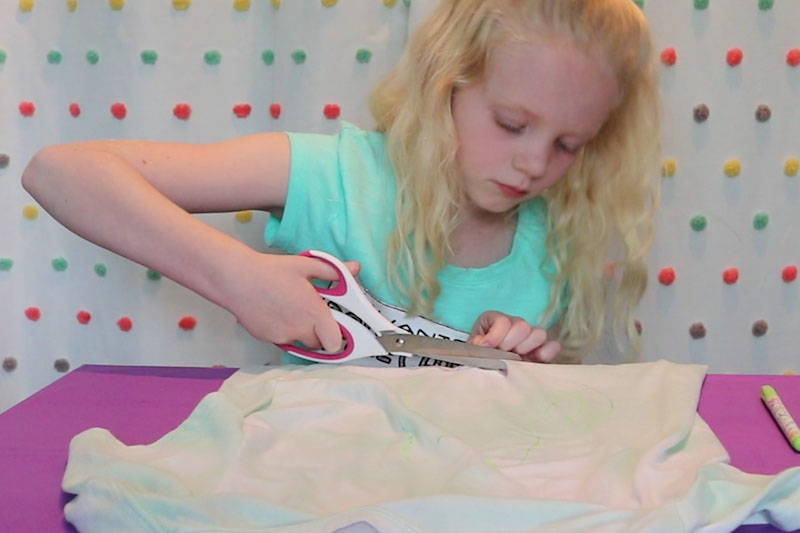 Cut Your Lace
Now draw the same design on your lace, making sure to trace about an inch wider than the stencil. Cut the shape out of your lace fabric.
Glue On The Fabric
Flip your shirt inside out. Then glue your lace fabric to your shirt and let it dry completely before wearing.
Fabric glue will hold up through washing. We have washed both shirts several times and the lace is still attached!
Try a 4th of July Design
For the lace on this design, we had to dye white lace red because we couldn't find a red lace. Lace dyes really well so consider this option if you can't find the color you are looking for!
Related: 4th of July Crafts and Activities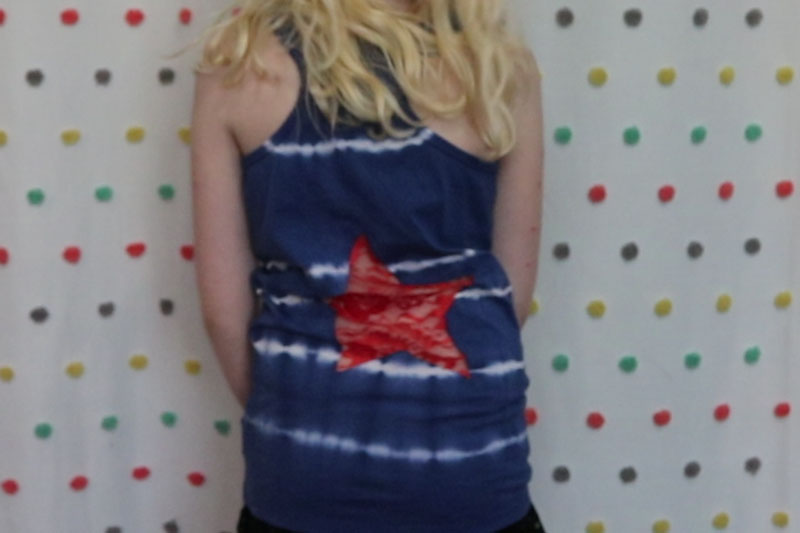 Watch the full tutorial below:
I hope you have fun turning some of your old shirts into fun shirts with designs! Don't forget to pin this for later!