My Ipsy Glam bag is a fun little surprise each month. I love trying all the new products and learning new make-up tips and tricks!
Ipsy Glam Bag is a monthly beauty bag subscription.  At just $10 a month, you receive 5 products which are either full-size or deluxe sample size and a cute make-up bag.  I have been getting these bags for months now and I LOVE it.  It has built up my make-up collection so much and has helped me to discover some of my now favorite products!  Like dry shampoo!!  I have always wanted to try dry shampoo, but never got around to it.  When it showed up in this bag, I knew it was meant to be.  Let's face it, moms get busy and blowing drying hair every day isn't always how we want to spend our time.
Let's check out what's inside the bag: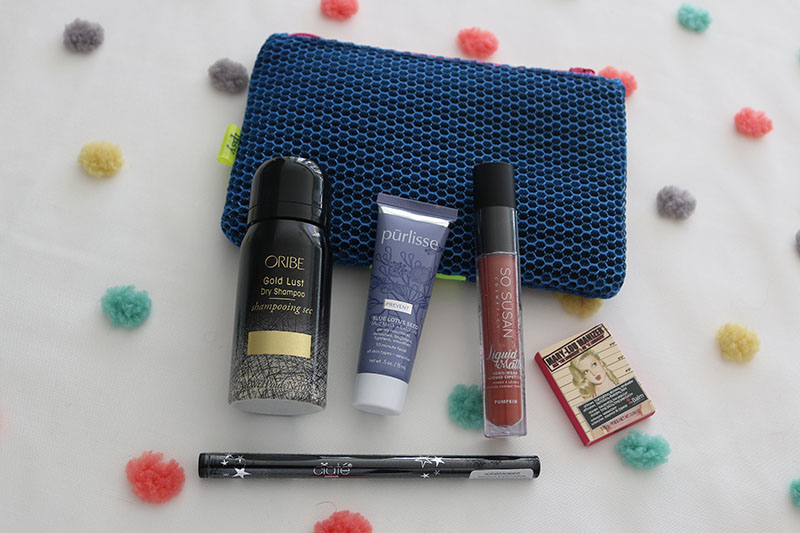 SO SUSAN Liquid Matte in Pumpkin
It's made with a cocktail of hydrating ingredients including olive oil, cocoa butter, and chamomile extract to keep your lips hydrated and happy.
It doesn't dry out your lips like some matte formulas (aka no flakiness, yay).
Pumpkin is a warm, neutral shade with orangey undertones that makes us long for autumn.
I am super in love with this color, however I feel it will be better suited for fall so I am stashing this one away for a few more months.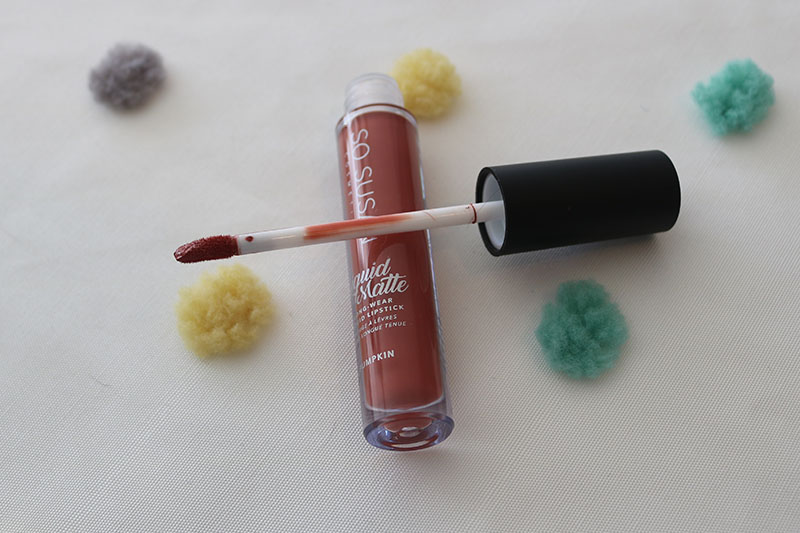 ORIBE HAIR CARE Gold Lust Dry Shampoo
We're a little lazy when it comes to washing our hair (no shame in that game), so we're grateful that this dry shampoo also soothes our scalp while it's absorbing oil.
There's no white powdery residue, so it works on all hair colors.
If you're not already addicted to the scent of ORIBE products, you will be soon. And thanks to something called "Fragrance-Retention Technology," the fragrance will last all day long.
If you haven't tried dry shampoo yet, just try it!  And try the Oribe Gold Lust dry shampoo because it has a great smell to it!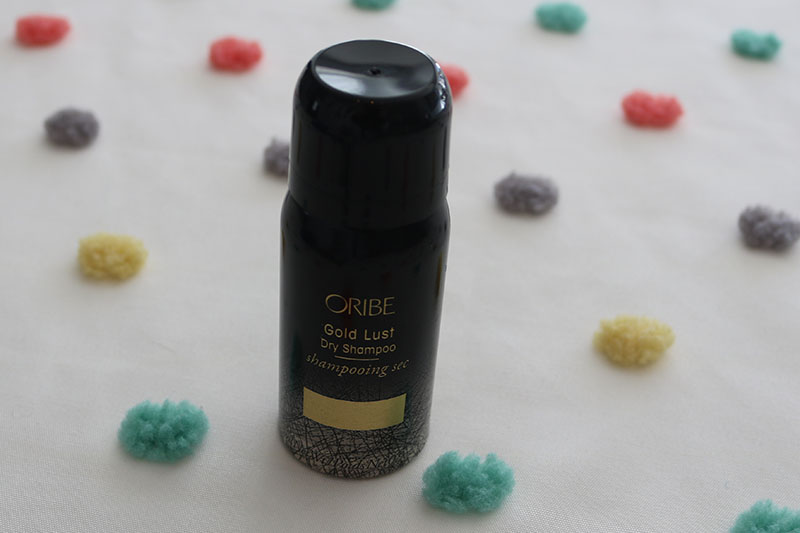 PURLISSE Blue Lotus Seed Mud Mask + Exfoliant
It's made with nourishing ingredients used in ancient Chinese beauty rituals including white clay, blue lotus seeds, ginger, and mushroom that will brighten, detoxify, and soothe your skin.
It gets your pores squeaky clean, but it's really gentle on your skin (aka no uncomfy tight feeling after you use it).
It's not just for your face.  You can use it on your neck and chest—two places that (we often forget) need love, too.
I get a different face mask or face sheet masks in every bag.  Both my skin and I love it!!
THEBALM COSMETICS Mary-Lou Manizer
The warm honey shade has just the right amount of shimmer to get us glowing.
It's gorgeous on your cheekbones, brow bones, and all the places you'd apply highlighter—but we love it on our lids, too.
Animal lovers, it's cruelty-free. Your pets will appreciate.
I love that Ipsy includes cruelty-free products in their glam bags!!  I am still figuring out the whole highlighter thing, but as an eye shadow, this color rocks!

CIATÉ LONDON Fierce Flicks Liquid Eyeliner
The precise felt tip makes getting symmetrical cat eyes super easy.
They had us at long-wearing, but this formula also dries quickly and won't smudge or transfer, no matter what your eye shape.
The intense, inky black shade gives your eyes instant definition, and fills in all the little gaps between your lashes and your lashline.
Ipsy must know I love black eye liner because I have gotten it in every bag!  I love how easily this liner glides on for a smooth line and finish.  It also makes the perfect little black cat noses and whiskers.  Several occasions a year, I find myself drawing cat faces on one or both girls!  So I go through a lot of black eye liner just for that also.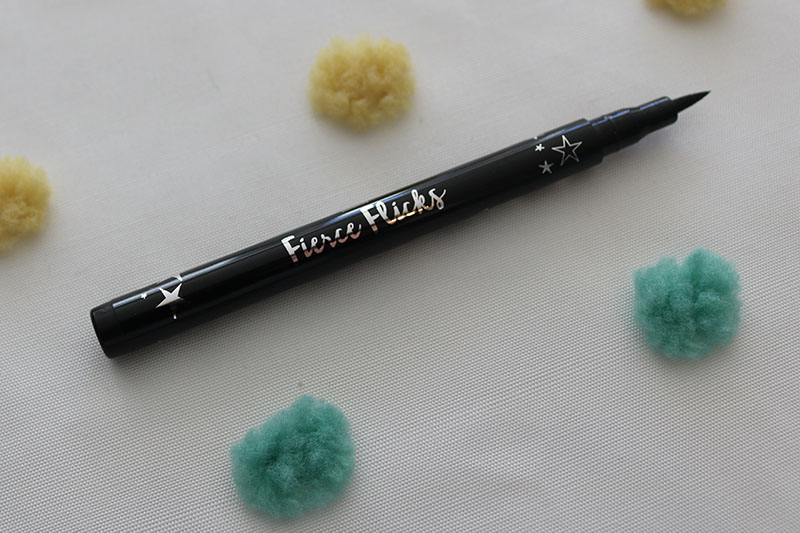 As you can see, $10 was a steal for all the products I received!  Out of all the beauty bags I have seen out there, this one seems to offer the best selection and best value.  If you don't already receive an Ipsy Glam Bag you can learn more about it and sign up here.  As always, I am looking forward to all the goodies I'll get in next months bag!
For more Ipsy Glam Bag reviews and hauls, visit my past posts.
Share the love and pin this so everyone can start having fun receiving their Ipsy glam bag each month!