Have you heard of the new monthly subscription Box of Challenge? You are sent a box with multiple challenges that have to be completed within 60 minutes.
We came across the subscription box of challenge service a few weeks ago and were more than curious.  So of course we had to try it!  It's a race against time.  You only have 60 minutes to complete some of the most random challenges!
You have no idea what you are going to get.  They switch the challenges up.  These guys are creative and it's genius what they have come up with.  And the price stays the same each month at $25.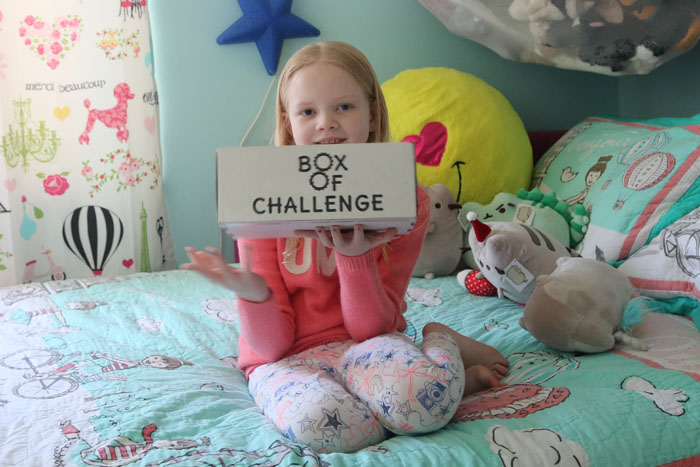 When the weekend rolled around, we were so excited to finally open our Box of Challenge and try it for ourselves.  We had so much fun doing this as a family!  This box would be perfect for having friends over, entertainment for a slumber party or even a great team building activity.  We have already brainstormed several fun ideas we will do with our next box!
So now, let's get into the box: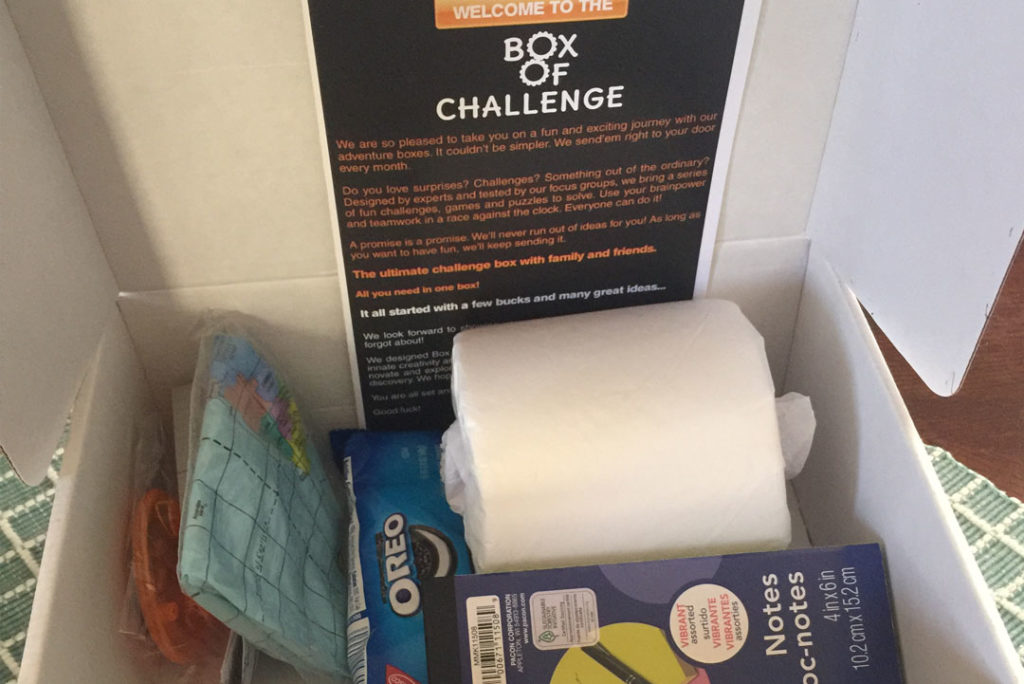 Inside the box are a bunch of random items with instructions on how to complete your tasks.  For our challenges, we had to complete the following in under 60 minutes (the record is 32 minutes):
Challenge #1
Name 11 countries that begin with the letter C, using only the inflatable globe provided in the box.
Challenge #2
You have to put the Oreo on your forehead and without using hands (or anything…just face muscles) you have to get the Oreo into your mouth!!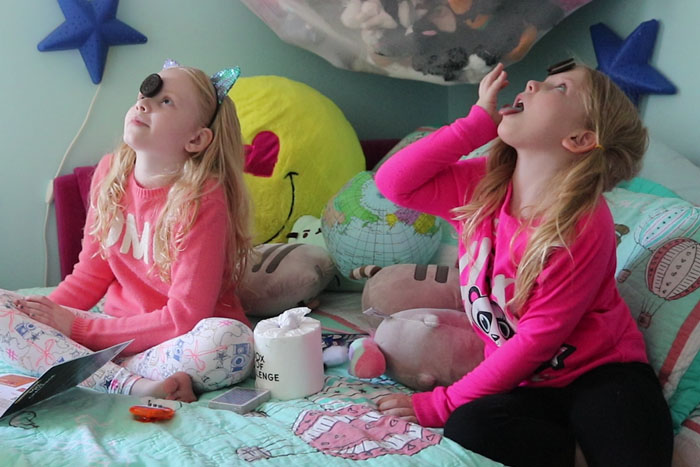 Challenge #3
Wrap one person up in toilet paper, and create the best-looking toilet paper mummy.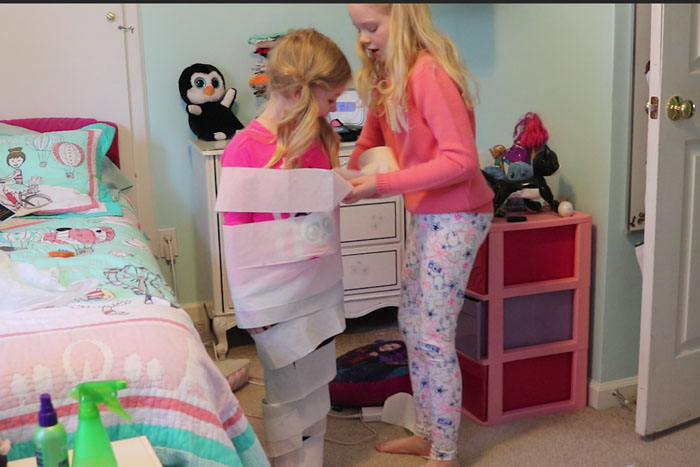 Challenge #4
Build a 5-story card pyramid.
Challenge #5
Draw the Mona Lisa and send to a friend.  Your friend must be able to tell that it is the Mona Lisa without you telling them.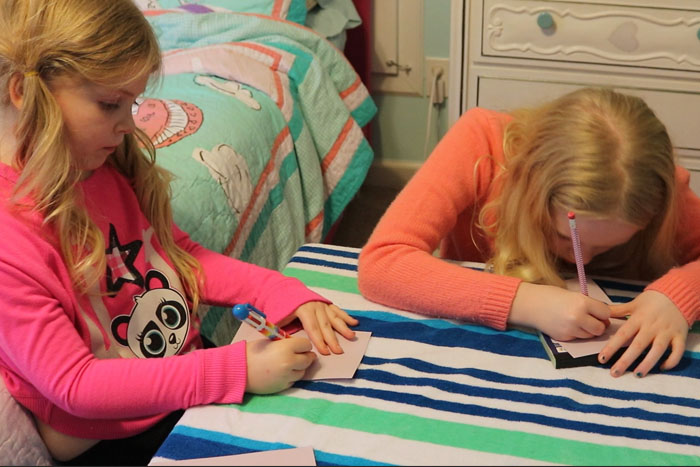 As you can see, we didn't quite beat the record of 32 minutes, but we did finish (with a few modifications…) in 55 minutes.  We might not have mastered all the challenges, but they were completed and we had a blast!  We can't wait to see what challenges await us next month!  If you think you can handle the challenge, you can sign up on the Box of Challenge website.  If you get our same challenge, we would love to know if you beat our time!  Find us on Instagram @justbusylovinglife and tell us how you did and comment below!
If you are a fan of monthly subscription box services as well, check out our other monthly subscriptions.
Make sure to pin this so you can come back and tell us how you did with the monthly subscription box of challenge!