My Ipsy Glam bag is a fun little surprise each month. I love trying all the new products and learning new make-up tips and tricks!
I have a confession.  When it comes to beauty products, I am at a total loss.  Before getting my Ipsy Glam Bag, I washed my face with the same soap I use for my body.   My make up was all bought from Target and I wore the same things every single day.  So when my sister convinced me I needed to sign up for Ipsy, I had no idea what I was going to do with the stuff, but she sold me on the fact that it's only $10/month and you can cancel at any time.  So I thought, why not give it a try?
And I have to say, getting my Ipsy Glam Bag each month has been one of my favorite surprises.  It is so fun to get a bright pink package in the mail each month, full of all sorts of surprises!  You have to admit, the package is pretty awesome, right?  On a side note, my daughter just danced in a Christmas show and was given pink roses so the pictures have an extra "flair" to them!
I still do not claim to be anywhere near a beauty expert, but I am having a lot of fun trying out all the new products.  When signing up, you get to take a quiz about which brands and product types you like to help determine what you will be sent each month.  You'll receive 5 different beauty products in a super cute little bag each month.  If you don't already receive an Ipsy Glam Bag you can learn more about it and sign up here.  There is also an App you can download to rate each of your products each month for even more customization and to earn free stuff.
This months haul: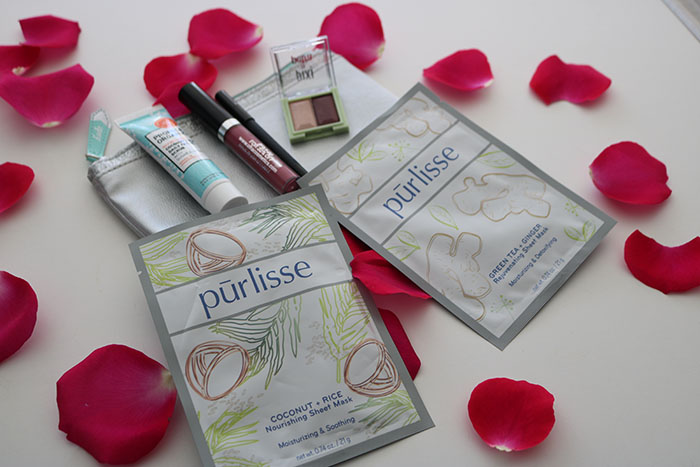 Purlisse Beauty Coconut + Rice Nourishing Sheet Mask AND Green Tea + Ginger Treatment Sheet Mask
There's so much good stuff packed into this mask, including nourishing botanicals, antioxidants, and minerals. They work together to detoxify and rejuvenate your skin.
We've been looking for a mask that doesn't slip while we're sitting, standing, or taking selfies—and this is it.
It smell sooo good—the ginger is like a little zing for your senses. We'll definitely be packing this for a pick-me-up
These sheets mask have started a new obsession with me!  I just can't get enough of them!  They are fun and my skin feels amazing afterward.
Smashbox Cosmetics Always On Gel Liner in Fishnet
You know how some longwear eyeliners are insanely hard to blend? Not this one. It glides on smooth and stays creamy just long enough to smudge with abandon.
It lasts a full 24 hours. We lined our eyes in the AM, amped it up in the PM, and still looked gorgeous and smoky 'til 2AM pizza.
We're not crying, you're crying (aka it's waterproof) and will def stay put through your next rom-com marathon.
This is a gel eye liner and has the smoothest application I have ever used!  I really just love it.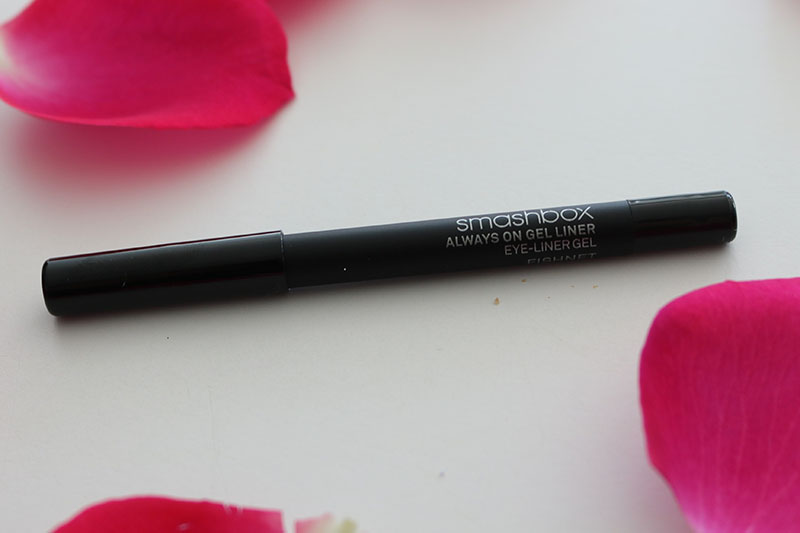 Promise Organic Nourishing Coconut Milk Daily Facial Scrub with Walnuts and Sugar
Your skin will soak up all the nourishing ingredients in this scrub including organic honey and aloe.
It lathers up to a light foam that feels like fluffy clouds on your skin (and it left ours squeaky clean).
It's pH balanced and gentle—so it's safe for ipsters with sensitive skin.
This scrub really is gentle on the skin just like it claims and it will leave your skin feeling clean and hydrated unlike most scrubs which leave skin feeling dry.
Ofra Cosmetics Liquid Lipstick in ipsy Unzipped
This liquid lip color stays in check all day. One swipe in the A.M. lasted through breakfast, lunch, and happy hour.
It's really creamy and moisturizing, so you won't have to keep applying balm over it to avoid that dreaded dry lip feeling.
We created this pretty berry shade just for ipsters with our friends at OFRA.
I love pinks when it comes to lipsticks and this is a perfect shade for me!  It goes great with everything and stays on for awhile.
Pixi By Petra Mesmerizing Mineral Duo in Orchid Ornament
It's got two shadows made with super-fine minerals that reflect light and make imperfections hard to see.
Want to amp up your look at night? Just add water. These silky pigments get intensified when applied wet.
Orchid Ornament is a peachy champagne shade paired with a shimmery plum—and they're both inspired by gemstones.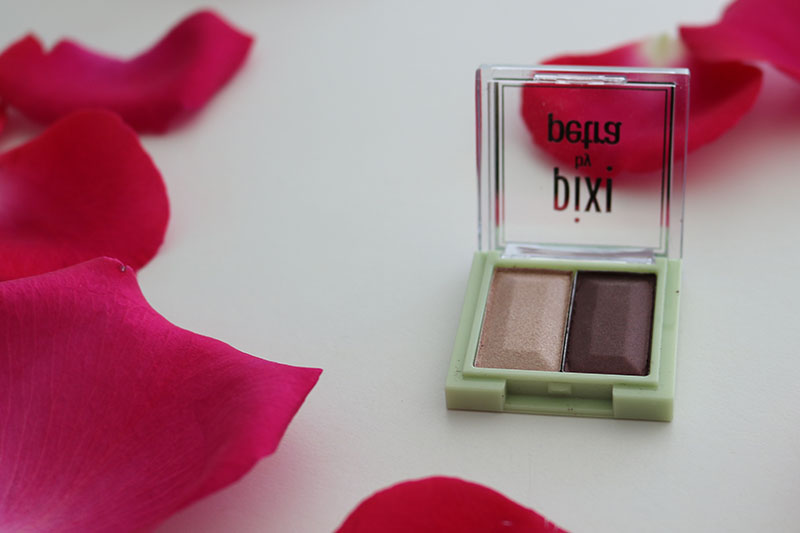 I am very, very happy with this months products and already can't wait to see the January bag. I hope you all sign up and get some awesome surprises in the mail. This is just one thing that makes me so happy every month. I highly recommend this subscription service. If you already get an Ipsy bag let me know in the comments what you got in your bag!
For more Ipsy Glam Bag reviews and hauls, visit my past posts.