If you are planning a vacation to Disney World, get the most out of your trip by following these Disney World FastPass Tips & Tricks.
I have been traveling to Disneyland and Disney World since I was a young girl.  Now I continue the tradition by taking my daughters.  Disney vacations are some of my favorite memories and I am so grateful to continue this with my daughters.  I remember going when characters roamed the park and you didn't have to wait in line for hours to get a picture with them.  But now, with the FastPass, if you do it right, you can skip the long lines and enjoy your Disney vacation even more.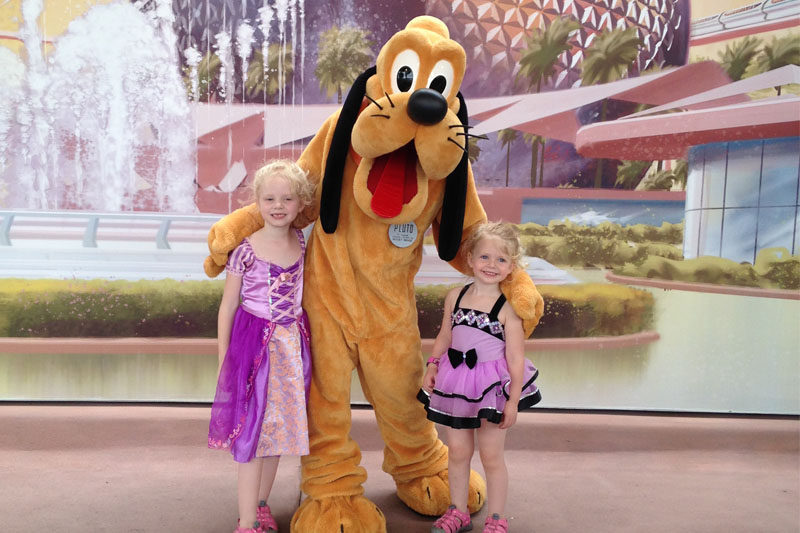 Usually when we plan a Disney vacation, we stay for at least 5 days and do the park hopper passes.  But last spring break, we found ourselves staying at a Disney Hotel for the Seven Super Girls Meet and Greet.  I had no intention on going to any of the parks since we only had one day, but I had to.  I couldn't be that close and not go to the Magic Kingdom.  So we got tickets the night before.
We were able to conquer the Magic Kingdom in one day, using these Disney World FastPass tips and tricks.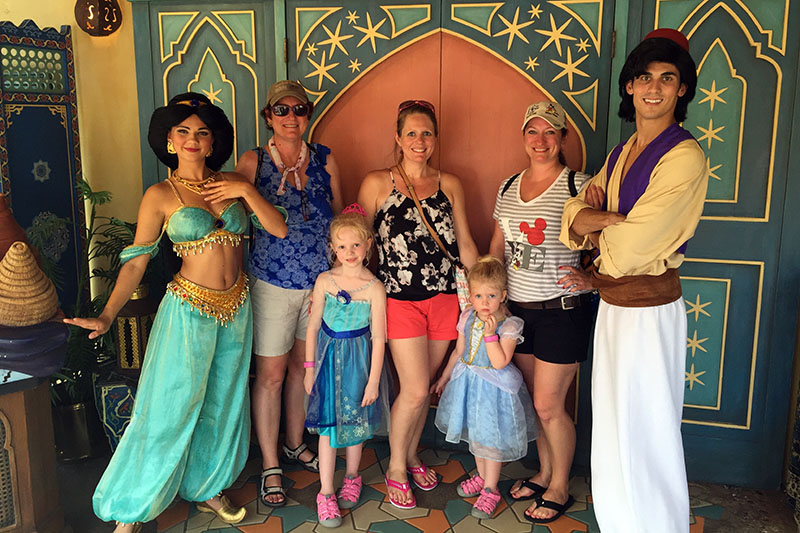 Schedule Your First 3 FastPass In Advance
You can schedule these as early as 60 days in advance, or as soon as you book your trip.  Obviously, I didn't have the option to book our first FastPass 60 days in advance.  If you don't get the chance to book this early, or an attraction you really want is already taken, then wait and try again first thing in the morning.  The night before, I couldn't find the attractions available that I wanted, but the next morning new options appeared.  I am not sure if Disney releases new FastPass attractions each morning or if some people cancel.  I have read multiple reviews where this tip worked for others as well.
Refresh Your Screen
If you are not seeing the attraction you want, refresh your browser.  You may lose some of the options that were there before, but new options will appear.  New options will continue to appear each time you refresh the browser.
Book Your First 3 FastPass In The Early Hours
You want all 3 of your initial FastPass to be scheduled before the early/late afternoon.  This is because you will be able to continue to book more FastPass after all 3 have been used.   You must use your first 3 before scheduling any new ones.  Then you will be able to schedule 1 FastPass at a time.  Immediately after you use the FastPass, you can book a new one.
Take Advantage of Park Opening Hours
If you are planning to be at the park when it opens, your first ride will have a short wait time so you do not need a FastPass scheduled.  If there is a major ride that you were unable to book a FastPass for in your first 3 attractions, plan to head there right as the park opens.  Plan for your first FastPass to be scheduled 30-60 minutes after the park opens so you can go straight there after your first attraction.  You have an hour window to use your FastPass.  Keep in mind, you are unable to use your FastPass before the time scheduled, but if you are late, you will still be able to use it.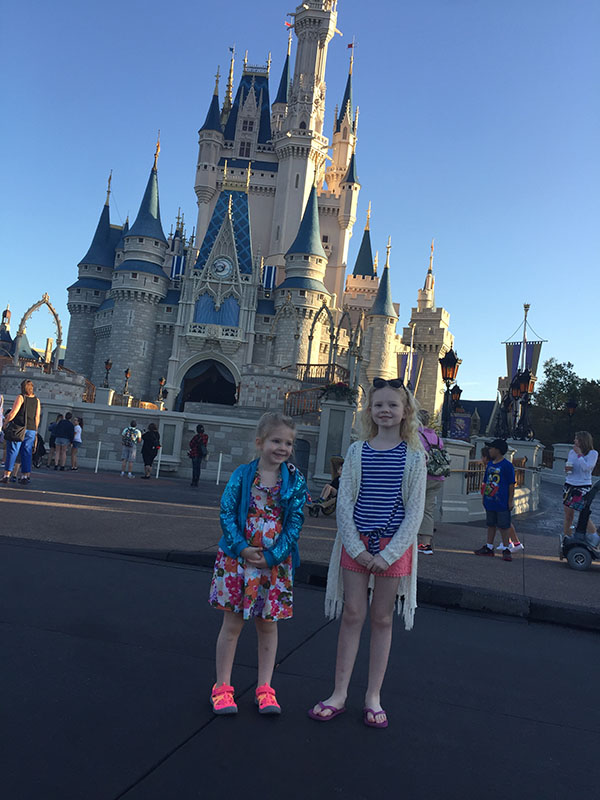 Know Your Rides
Knowing which rides have longer wait times, will help you determine which rides to schedule a FastPass for.  There are some rides which will be hard to get a FastPass.  And if you do get a FastPass, it may be hours away.  It might be better to suck it up and wait in line for this ride, than to spend all day without being able to use a FastPass.  If you continue to schedule your FastPass as quickly behind each other as you can, you can wind up only waiting in 2-3 longer lines for more popular attractions and having a FastPass for every other ride of the day.
Schedule Your Next FastPass Right Away
As soon as you scan your FastPass, you will be cleared to schedule your next FastPass.  Usually you have about a 5 minute wait from the time you scan your FastPass until the time you are on the ride.  This gives you the perfect time to schedule your next FastPass.  We used this trick during our day trip to Magic Kingdom and were able to get off each ride and immediately get on to the next ride with another FastPass.  Splash Mountain, Space Mountain and the Seven Dwarfs Mine Train were the only rides which we were unable to get a FastPass for.  We did the Mine Train first thing so the wait for this was minimal, leaving us with only 2 long lines for the day.  If you do wait in a longer line, this can be the perfect time for a snack.
Scheduling Characters
Young kids love the characters.  I have 2 daughters so I know all about the importance of seeing the Disney Princesses.  If you don't end up with a FastPass for these, the line can be incredibly long.  I highly suggest scheduling a character meal during your stay.  They are more than worth it.  You have to eat anyway, so why not eat with your child's favorite characters and forgo the long line to see them.  Of course, you might not be able to dine with all their favorite characters.  If your kids are night owls or can handle staying out late, take advantage of this.  The lines shorten a lot and the FastPass become readily available during the last hour before the park closes.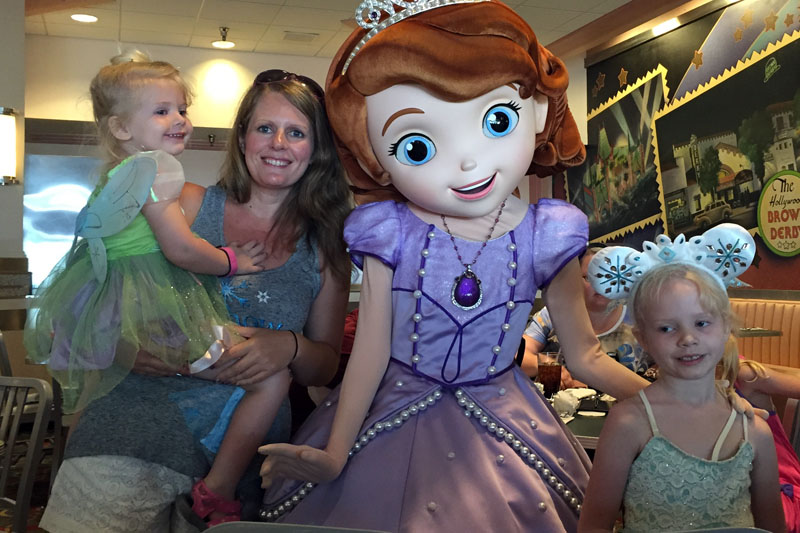 You Do Not Have To Schedule Everyone
Olivia's wristband would not work during our last trip.  It wouldn't connect with ours so we couldn't schedule her on any of our FastPass.  We were told this glitch sometimes happens and it would be alright.  As long as the majority of our group have the FastPass,  all will be accepted.  Even if you can't schedule all of your group, just make sure you are able to schedule the majority!  All of you will still be able to go.  We had no issues with Olivia getting on any of the rides without her scheduled FastPass.
Why These Disney World FastPass Tips Work So Well
Most people will schedule their first 3 FastPass for the rides they really want to ride that day.  Their times will be so far apart, they won't be able to schedule more FastPass.  This leaves a lot of the less popular, but still classic rides with long waits open all day long for a FastPass.  Besides the few more popular attractions I listed above, we were able to use a FastPass for every ride, some even twice in one day!
Now that you know the Disney World FastPass Tips and Tricks, you can FastPass like a champ!!  If you are spending multiple nights,  you may not need to be quite as aggressive.  But if you want to conquer Disney in a day, this is the way to do it!
Pin these tips and tricks to save for later!